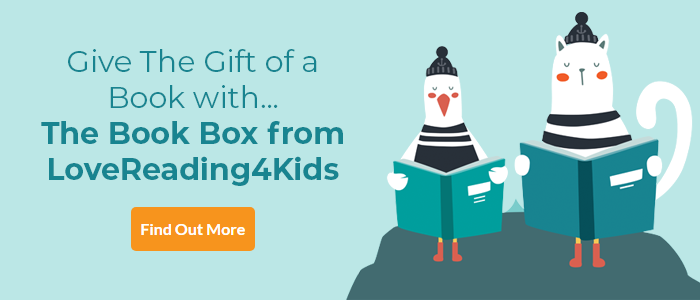 The Bell Between Worlds Review
One of our Books of the Year 2013 & August 2013 ebook of the Month Debut-author Ian Johnstone offers his readers an enormous and richly created world to explore in this elaborately constructed fantasy. Sylas Tate steps into the unusual Shop of Things and, through his remarkable powers of imagination and his ability to do magic, he is swept off on an adventure into another world known simply as Other. But Other is not any arbitrary creation. Sylas soon finds that it is only in Other that he will be able to find the part of himself that is missing and become whole.
Nick Lake, Fiction Publishing Director at HarperCollins Children's Books, says: "The Bell Between Worlds is quite simply the best 10+ fantasy I have read in a decade, combining beautiful, pitch-perfect writing with heart and humour – all the more remarkable as it's a debut. I cannot wait for other book-lovers to discover its wonderful, immersive magic for themselves."
The Bell Between Worlds Synopsis
Half of your soul is missing. The lost part is in the mirror. And unless Sylas Tate can save you, you will never be whole again. Sylas Tate leads a lonely existence since his mother died. But then the tolling of a giant bell draws him into another world known as the Other, where he discovers not only that he has an inborn talent for the nature-influenced magic of the Fourth Way, but also that his mother might just have come from this strange parallel place. Meanwhile, evil forces are stirring, and an astounding revelation awaits Sylas as to the true nature of the Other. As violence looms and the stakes get ever higher, Sylas must seek out a girl called Naeo who might just be the other half of his soul - otherwise the entire universe may fall...
The Bell Between Worlds is the first book in the Mirror Chronicles trilogy, a glorious, epic, door-to-another-world fantasy of astounding quality in the grand tradition of CS Lewis and Philip Pullman.
The Bell Between Worlds Reader Reviews
Kids love to read and so in addition to our Lovereading expert opinion some of our Lovereading4kids Reader Review Panel were also lucky enough to read and review this title. You can click here to read their full reviews.

Darcy Gray, age 10 - 'This book takes you on a magical journey full of friendship, betrayal and mystery...I couldn't put it down.'
Lucy Minton, age 9 - 'The Mirror Chronicles: The Bell Between Worlds is an exciting thriller which will have you on the edge of your seat.'
Sam Harper, age 9 - 'The Bell Between Worlds is a magical adventure and you won't want it to end. I can't wait to find out what happens in the next in the series.'
Niki Keep, age 11 - 'One day on an errand for his slaving uncle Sylas saw someone lurking in the old shop that was always empty... a voice enticed him in and his strange but wonderful journey began.'
Ewan Young, age 10 - 'I literally could not put this book down, it was EPIC! Full of magic and adventure.'
Jack Graham - 'Overall this book is an excellent read. I would read any other books by Ian Johnstone as well as the rest of the series and recommend this to anyone 11+'
Emma Baird, age 10 - 'This is a spellbinding book, I really like it because there are so many things going on at once and that makes it such an exciting book.'
Jeanette S, age 9 - 'I enjoyed this gripping page turner because of its magical creatures and objects. Both boys and girls would enjoy this book.'
Shannon Slipper - 'I love this book because you get gripped into Sylas' adventure. I couldn't put it down.'
Jenny Duffy - 'This is a gripping fantasy adventure, with some truly excellent world building...I eagerly await the next instalment of Sylas' adventures.'
Abigail Blackwell, ge 11 - 'A very good plot and excellent character development and it still has a lot of mystery unfolding. If you like looking up words, you find out lots of new ones!'
Ellie Frost - 'Sylas is drawn on a quest for his mother by the chimes of a great bell into a city that isn't his, but exists in the same space. This story is so vivid that I really felt I was there and part of the action.'
If you loved this, you might like these...