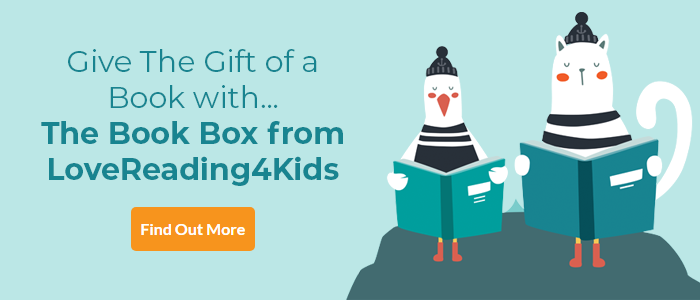 The Day the Crayons Quit Review
Winner of the UKLA Award 2015 in the 3-6 years category.
Award-winning Oliver Jeffers and Drew Daywalt's highly-entertaining new book means that colouring will never be the same again! When Duncan goes to take out his crayons one day he finds a stack of letters inside. Every crayon has something to say. The red crayon complains he is used too much – too many things such as fire engines and strawberries are red; the purple crayon is a neat minded soul and hates it that so much of Duncan's drawing goes outside the lines; the black crayon hates just to be used for outlines – and so on! Saddest of all, the peach crayon has lost his wrapping – how can he come out of the box naked? In an attempt to satisfy them all, Duncan does a final drawing. Overall, a brilliant book for every age to enjoy. ~ Julia Eccleshare
Winner of the Red House Children's Book of 2015. Shortlisted for the Kate Greenaway Medal 2014 - One of our Books of the Year 2013.
The Day the Crayons Quit Synopsis
Poor Duncan just wants to colour in. But when he opens his box of crayons, he only finds letters, all saying the same thing: We quit! Beige is tired of playing second fiddle to Brown, Blue needs a break from colouring in all that water, while Pink just wants to be used. Green has no complaints, but Orange and Yellow are no longer speaking to each other. The battle lines have been drawn. What is Duncan to do?
Debut author Drew Daywalt and international bestseller Oliver Jeffers team up to create a colourful solution to a crayon-based crisis in this playful, imaginative story that will have children laughing and playing with their crayons in a whole new way.
The Day the Crayons Quit Press Reviews
Praise for This Moose Belongs to Me:
'As ever, Jeffers's illustrations delight, inspire and surprise with their variety and ingenuity. The Guardian
Praise for Stuck:

'Brilliantly silly' - The Telegraph
Praise for The Incredible Book Eating Boy:
'Mouth-wateringly irresistible' The Guardian


If you loved this, you might like these...