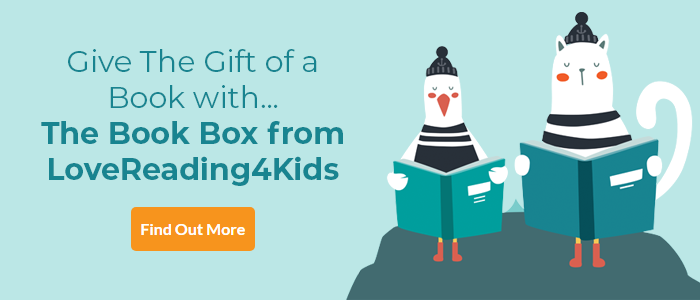 LoveReading View on Secrets According to Humphrey
Best-selling class hamster Humphrey finds out many fascinating things as a new term begins in Room 26. It all begins when the words 'pharaoh, papyrus, pyramid and hieroglyphics' appear on the classroom blackboard… Suddenly, Humphrey finds himself caught up in all kinds of secrets from far-off Egypt. And, like many others, he finds that keeping secrets isn't a good idea! ~ Julia Eccleshare
Secrets According to Humphrey Synopsis
In Room 26 Humphrey's friends are learning all about the secrets of the Ancient Egyptians and Humphrey is happy-happy-happy to be listening along. But then he overhears the teachers mention that a member of the class will be leaving. It's another secret, but Humphrey is determined to find out who's going.

In this delightful new adventure, Humphrey learns not just about Ancient Egypt, but about different kinds of secrets. Usually, it's a bad idea to keep a secret, but they can be UNSQUEAKABLY good!
Get Humphrey's latest news on his facebook page....& there are Humphrey games and activities funwithhumphrey.com
Secrets According to Humphrey Reader Reviews
Kids love to read and a small number of children were lucky enough to be invited to review this title. Click Here to read their reviews.
Toby Pickering, age 7 - 'I really enjoyed reading this story and look forward to reading about Humphreys other adventures.'
Jemima Wilcox, age 10 - 'There some bad secrets, some good secrets, and some very badly kept ones! You will like this book if you like hamsters.'
Alexander Bisland,age 8 - 'I recommend this to 7+ readers who are adventurers and who want to laugh their socks off...I give this book 10/10 especially because of Humphrey's Secret Scribbles which made me want to read more!'
Jessica McKenna, Year 3 - 'This was my first Humphrey book but it won't be my last. I found Humphrey very funny and entertaining.'
Jenny Bridgeman, age 8 - 'This was a really lovely book, short chapters, an engaging main character and lots to learn about Egypt. It was a really good read!!'
Elspeth Paterson, age 9 - 'I really loved this comical book about a little hamster named Humphrey. It shows even wee hamsters have to keep humungous secrets from their best friends.'
Faye Dawson, age 8 - 'To all Humphrey fans, you should read this book, especially if you like secrets and surprises...'
Hannah Pendell, age 9 - 'Ssshhh! can you keep a secret? Secrets according to Humphrey is fantastic book! Secret clubs are going on in the classroom, Egypt projects ruined and way to many secrets!'
Evie Young, age 8 - 'If you've read other Humphrey books you will like this one too, it is full of adventures and secrets.'
Alice East, age 9 - 'This is the latest adventure of Humphrey, a classroom pet hamster who has adventures when he escapes from his cage. It is a really funny book as Humphrey understands what humans are saying but they don't understand him.'
Daniel Hirsh, age 10 - 'The hamster, Humphrey is really clever, he lives in Room Twenty-Six and watches everything that happens in the class, including the things which the teacher doesn't notice.'
Matilda Greenacre, age 7 - 'This book continues Humphreys adventures in Room 26, as the class hamster. This time the book is all about ancient Egypt.'
If you loved this, you might like these...
CHECK OUT OUR INDIE AND SELF PUBLISHED BOOK REVIEW AND PROMOTION SERVICE
Read More
×