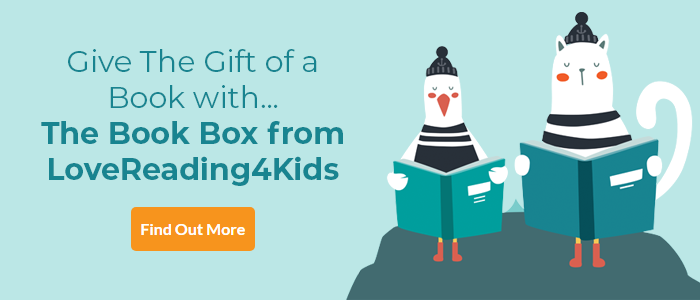 LoveReading View on Fred
A Julia Eccleshare Pick of the Month January 2020
Award-winning illustrator and commentator Posy Simmonds is brilliantly entertaining in this touching story about the death of a pet. Sophie and Nick love their cat Fred very much. They and all the neighbours remember him fondly as one of the laziest cats in the world. Now he's died and Nick and Sophie discover there is a whole other side to their beloved cat. Far from sleeping all the time, it turns out that he is one of the most famous cats in the world! That night, as all the cat's in the neighbourhood come out to give Fred a rousing send off, Nick and Sophie learn the true story of their beloved pet.
A review from Andrea Reece;
This is a really special book, three cheers for Andersen Press for bringing out this new edition! Sophie and Nick are sad when their cat Fred dies and in a poignant scene, the family buries him in the garden. As far as they knew, Fred was a lazy old thing who spent most of his time asleep. Not so! Sophie and Nick find out who Fred really was that night, when they're woken by the neighbourhood cats who have come to give 'Famous Fred' a proper send-off. The two children join in with the cats' tribute – a wonderful 'caterwauley-wailey-woe' – and dance all night at the wake. It's all described in Simmonds' sparkling, beautifully observed comic-strip and is funny, touching and true. An anthem to the secret life of cats, this is also a meditation on loss and the importance of sharing memories.
Fred Synopsis
Fred's owners, Sophie and Nick think he is the laziest cat in the world, but who knows what goes on after dark? It's only after their beloved pet dies, that they discovers he has been leading an exciting double life...
Fred Press Reviews
An offbeat book, with droll humor and silly good fun in both dialogue and illustrations (the top-hatted feline mourners are a particular treat). At the same time, it bears witness to the comfort to be had through the sharing of sorrow and reminiscence. --Publishers Weekly


Enchanting, an instant classic Sunday Telegraph
Fred is pure delight Guardian
This is a glorious, cheering read about two children trying to come to terms with the death of their pet cat - who had a secret life as a popstar - Junior
If you loved this, you might like these...