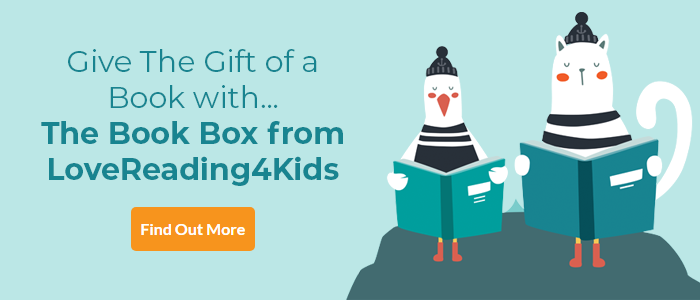 Valentine Joe Review
One of our Books of the Year 2014 - May 2014 Debut of the Month Bringing the past alive through a timeslip is an excellent way of getting under the skin of the very young soldiers serving at the front in the First World War. On a trip to Ypres with her grandfather, Rose is deeply moved by the grave of a fifteen year old soldier, Valentine Joe. That night, she finds herself suddenly back in the days of the war. When she meets the young soldiers she is determined to try to change their destiny. But can she? A thought-provoking, original and deeply moving story which brings the war vividly to life.
A Piece of Passion from Barry Cunningham, Publisher, Chicken House Can we ever imagine life for ordinary 'Joes' in the chaos and confusion of the First World War trenches? Well, here in this moving, heartbreaking and warm story Rebecca Stevens does just that – she takes a modern young girl back to meet a boy soldier and his dog. They learn a lot together – but more importantly they help each other come to terms with what's happening in both their worlds, when death becomes part of everyday life. Sorry, I couldn't help crying. IT MUST NEVER HAPPEN AGAIN!
Kids love to read and so in addition to our Lovereading4kids expert opinion some of our Kids Reader Review Panel were also lucky enough to read and review this title.

Valentine Joe Synopsis
Inspired by the real life story of Valentine Joe Strudwick, one of the youngest Tommies to die on the Western Front of World War One and whose grave is one of the most visited.
Rose's granddad takes her on a trip to Ypres, Belgium to visit the graves of those who died in the Great War. It's the day before Valentine's, but Rose can sense the shattered old city beneath the chocolate-box new. And it seems that it can sense her too. When she goes up to her room that night, she hears the sound of marching feet and glimpses from her window a young soldier on his way to the front line.
About Valentine Joe Strudwick: Little is known about Valentine Joe Strudwick, who was born on 14th february 1900, He joined up at the age of 14 and served for a year in the war. He survived being gassed but was later killed by a shell on 14th January 1916 - just one month before his 16th birthday.
The author's own family story was her inspiration. Her grandfather Freddie,was a headstrong London boy, who ran away at 15 to join the Scottish Regiment, the Seaforth Highlanders. The collection of letters he sent from the front line remain in the author's possession now and have been essential in imagining the life of a teenage soldier on the front line.
Valentine Joe Reader Reviews
The Good Book Guide Review
When Rose goes to Ypres to visit the grave of her great-uncle who died in the First World War, she sees the grave of a 15-year-old boy called Valentine Joe. That night strange things happen, and she finds herself in the past with Joe. But can she save him? This superb time-shift novel is also a sensitive study of grief. (Ages 9–12)
If you loved this, you might like these...