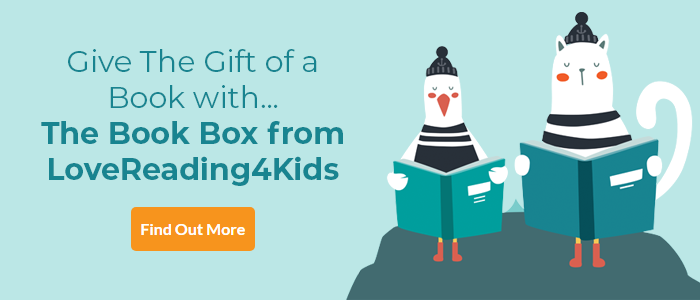 Alex As Well Review
May 2014 Book of the Month This is an incredibly tender, funny, and powerful novel about questioning identity, exploring gender and sexuality and navigating friendships and finding a place to belong. It's a novel that you will want to talk about long after you've read the final page. A real coming-of-age novel that will touch the heart of all who read it and surprise you along the way.


A Piece of Passion from Georgia Lawe, Publicist, Curious Fox I first read Alex As Well in autumn last year and I can remember now the feeling of turning the last page: 'please don't let it end, I want to read it again'. It's a book I immediately wanted my friends to read so I could talk to them about it. It masterfully combines humour, powerful emotional scenes, thought-provoking concepts and characters you both love and hate. It's a fast, fun and un-put-down-able read – and it's also more than that. It's an important book. It raises questions about gender and sexuality that I'd never even thought of and has definitely changed my view of the gender spectrum.

Since connecting with the LGBT world to get feedback on Alex As Well, I've discovered some amazing facts, people and communities. I've learnt that 1 in 2000 babies are born intersex (having both male and female attributes) which is the same proportion as babies born with ginger hair – mind blowing heh? I've made contact with some amazingly supportive and positive people in the trans and intersex world, as well as champions in the literary world like Inclusive Minds. It's been an enlightening journey for me as a publicist to explore this world and theme and I'm so excited to see the book published.

This is a book I believe in with all my heart and I hope it touches the heart of everyone who reads it, young and old, girl and boy, gay and straight, male and female and those in between.
Alex As Well Synopsis
Why does it matter whether I am a boy or a girl? But it does. It really, really matters. People want to know which one you are. They want to be able to decide what you are, even when they are just walking past on the street and will never see you again. It's crazy. Most people don't see it as a grey area.
For me it's a very grey area.
Alex As Well follows the story of Alex, whom doctors described as 'sexually ambiguous" when he was born. For the last fourteen years his parents have raised Alex as a boy. They dressed him in boys' clothes, sent him to a boys' school and gave him medication to help regulate his hormones. The book opens over a family dinner time when Alex makes an announcement, three words that would change everything: "I'm a girl". And when Alex sets about changing her life – her wardrobe, her school, her entire identity – no one knows how to react, least of all her parents.


Alex As Well Press Reviews
A startlingly accurate portrayal of teenage life and … a remarkable exploration of gender and sexuality. Junior Bookseller & Publisher
Alyssa Brugman writes with compassion, insight and verve. This is a wonderful book that will take you to places you've read about but never visited. Go there. Alex and Alex are spectacular travelling companions." Rebecca Root, Actor and Voice coach, London


I picked this up just to read the first page, and a little while later I'd finished, and I was BLOWN AWAY! Alex As Well is a poignant, funny but also emotional story that will stay with me a long time. Highly recommended. The Bibliomaniac blog


Alex is strong, bold and brave…she is so inspiring. I loved her! An amazing story, and I'd really recommend it. Once Upon a Bookcase blog


Confronting, thought-provoking and often surprisingly amusing, Alex as Well is an amazingly powerful story of a young woman in conflict as she struggles to establish her identity within her family, friendships, community and, most importantly, within herself.
Kids Book Review


Brugman successfully depicts Alex as a strong, unique character not defined by her problems…original, thought-provoking and rich in memorable characters and scenarios. Magpies Magazine
If you loved this, you might like these...