Duncan Beedie - Illustrator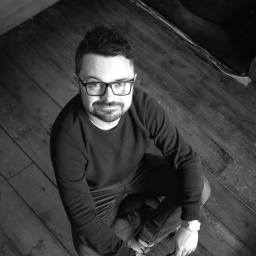 About the Illustrator
Duncan is a freelance illustrator based in Bristol, UK. He has been doodling and drawing since way back in the early 1980s, lying on his parents' living room floor, grasping a felt tip in his clammy little fist, through to his current profession, grasping a Wacom stylus in his clammy little fist. So, not much has changed, although he no longer lies on the floor to draw. He has a desk in a studio that overlooks the city. It's much more accommodating than nylon shag pile. Read a Q&A here.
Featured books by Duncan Beedie

3+ readers
5+ readers
The story of how one little moth gets to make a giant leap for all mothkind, there's a wonderful message here about never giving up contained in a warm and funny adventure. Molly longs to be an astronaut and fly to the moon so, despite her mother's warnings that it's a long way, she sets out, all alone. After a few hiccoughs, she actually makes it too, and is lucky enough to hitch a ride back in a space shuttle. It's lots of fun and little Molly is a great character. I particularly like the rainbow flag she and her astronaut friends plant on the moon.
Facebook Updates
If this is your illustrator page then you can share your Facebook updates with your readers right here on LoveReading4Kids
Find out more
CHECK OUT OUR INDIE AND SELF PUBLISHED BOOK REVIEW AND PROMOTION SERVICE
Read More
×