Annabel Tempest - Illustrator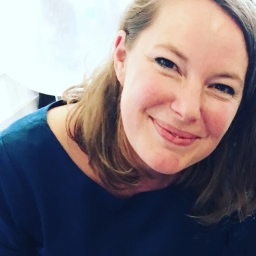 About the Illustrator
Annabel Tempest always knew she wanted to grow up to be an artist. Nothing makes her more excited than a pile of paper and a seriously sharp pencil. Annabel has created many beautifully colourful books, and she lives in the countryside with her husband and a house full of muddy boys and dogs.
Featured books by Annabel Tempest

5+ readers
7+ readers
9+ readers
Following the success of her debut book How to be Extraordinary, which focused on inspiring children to be the very best that they can be, this important companion title shows the impact of people working together and what results they can thereby achieve. Once again this demonstrates that the author has a real gift for narrative nonfiction making these true stories really come to life with the selection of salient facts and lucid explanations setting the scene and explaining the issues so very clearly. The fifteen stories range from the origins of democracy in Ancient Greece and the mystery of just how the skilled workers of Ancient Egypt built The Great Pyramid to famous and not so famous campaigns for change. So alongside Greenpeace and Save the Whale we have the lesser known Tree Planters of Pipilantre and as well as the Montgomery Bus Boycott, we have the Singing Revolution in Estonia and as well as the Anti- Slavery Campaign we have the 1965 Freedom Ride campaigning for justice for indigenous people in Australia. There is also an obvious care taken to ensure the examples are as international as possible so the campaign for voting equality for women is not solely focused on the UK. The lively layout and illustrations make this an irresistible text for library browsers with appeal across many ages and the quality of the writing makes it one that would read aloud very well. Highly recommended.

5+ readers
7+ readers
Each of the 15 subjects selected for this collection gets a lively, well-designed, double-paged spread with bite sized and accessible chunks of information about the life and career of each extraordinary individual. These range from the familiar – David Attenborough, Michelle Obama, Nelson Mandela, Mo Farrer etc- to those that were completely new to me and, I am sure, to most young readers! These include Britain's first female spy- Krystyna Skabarek; Aeham Ahmad, the pianist of Yarmouk and Keiko Fukuda Sensei, who became the only woman to be awarded the 10th Dan in Judo at the age of 98! The illustrations by Annabel Tempest are very effective in capturing both time and place as well as the character and emotions of the individual. Written by a graduate of the Penguin Random House WriteNow scheme, which endeavours to ensure that books and authors better reflect the society we live in, this is a rich resource for KS1 libraries and classrooms. It will support the study of lives of significant individuals in the past and show good examples of resilience and positive role models. It is a book which will be dipped into and read with pleasure but lack of contents or index means that it is less useful as a research tool. But this is an author to watch: one whose evident passion for writing information texts which are set to ignite curiosity in young readers shines through.
Facebook Updates
If this is your illustrator page then you can share your Facebook updates with your readers right here on LoveReading4Kids
Find out more
CHECK OUT OUR INDIE AND SELF PUBLISHED BOOK REVIEW AND PROMOTION SERVICE
Read More
×