Manuel Šumberac - Illustrator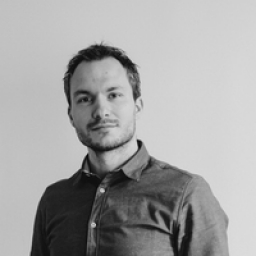 About the Illustrator
Manuel Šumberac is a Croatian based illustrator and animator. He graduated from the Academy of Fine Arts in Zagreb where he was drawn towards the fascinating world of illustration. His work has been published and recognized in numerous book illustrations and book covers, such as Pinocchio, Snow White, The Night Before Christmas and Steampunk Frankenstein, amongst many others. Manuel creates his illustrations using digital techniques combined with traditional media.
Featured books by Manuel Šumberac

9+ readers
11+ readers
This exhilarating sequel to Monsters in the Mirror follows 11-year-old Darwen's second fantastical quest. In possession of a magical mirror that acts as a powerful portal to the breath-taking realm of Silbrica, Darwen previously defeated a host of monsters that came through the mirror. He must now journey to spectacular Costa Rica to battle a terrifying tentacled beast. The stakes are high, the action is perfectly paced, and the friendship between Darwen and his companions is authentic and engaging. Alongside these essential ingredients of Middle Grade adventure, the evocation of nature and landscape is wonderful – the "rainbow-coloured waterfall, which strobed first turquoise, then emerald green, then a yellow bright as liquid gold"; trees sprouting "slim, silvery leaves that rustled like foil in the breeze". Moreover, not only is this a gripping adventure, but it's visually pleasing too - invitingly-designed and further enlivened by Manuel Šumberac's atmospheric illustrations.

9+ readers
11+ readers
Set in a flooded future world, Tom Huddleston's book is a thrilling adventure, in which two young people are caught up in a world of pirates, gangsters, power struggles and corruption. Kara and Joe live in a floating slum on the edge of what is left of London after rising seas have drowned our civilisation. They've always been told that the Mariners, gangs who live entirely at sea, are terrorists. But then Joe's life is saved by a Mariner, who entrusts him with a secret map. It's a story that poses questions about our future, individual responsibility and the morals of political activism. Timely, thought-provoking, and action-packed.

9+ readers
11+ readers
Eleven-year-old Darwen Arkwright's ordinary life changed forever when he was given a magical mirror, a portal to the wonderful world of Silbrica. Darwen defeated the terrible monsters released from the mirror once. Now, an even more terrifying beast has escaped through the mirror. Darwen and his friends, Rik and Alexandra, must journey to Costa Rica to save the world from a giant tentacled creature that leaves destruction in its wake. This time, old allies can't be trusted, and the danger runs deeper than Darwen could have ever imagined. The problem with doors is that they open both ways. There are monsters inside, and some of them are trying to get out ...
Facebook Updates
If this is your illustrator page then you can share your Facebook updates with your readers right here on LoveReading4Kids
Find out more
NEW INDIE AND SELF PUBLISHED BOOK REVIEW AND PROMOTION SERVICE LAUNCHED!
Read More
×