Momoko Abe - Illustrator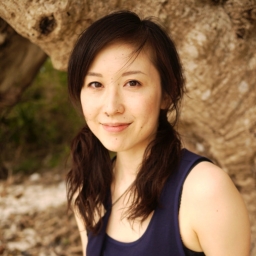 About the Illustrator
Momoko Abe is a self-taught illustrator based in London. She grew up in Japan, and moved to the UK to study filmmaking. She still works in the TV and film industry, whilst pursuing her passion for children's books. Momoko was shortlisted for the World Illustration Award in 2019.
Featured books by Momoko Abe

3+ readers
Albert is desperate to get a pet, so he's really excited when Dad finally brings one home. There's just one problem: it's a potato. Potatoes can't do anything a proper pet does . . .can they?! A funny story with a sweet, green-fingered resolution for any child who's ever begged their parents for a pet!

3+ readers
5+ readers
June 2021 Books of the Month | This clever and thoroughly charming picture book is full of information about emperor penguins and human dads too. Sam is waiting for his dad to come home and for their nightly storytelling session – his dad makes up brilliant stories. But Dad is late, arriving only just in time in fact, and Sam is put out; he refuses a dinosaur superhero story, normally his favourite. So his dad tells him a very different story, the true story of Papa Penguin who waits in the freezing cold, guarding his egg, hardly moving for weeks and weeks until at last the egg hatches and he sees his chick. I can't think of a better way to demonstrate a father's unconditional, superhero love for his child, no wonder Sam loves it and asks for the same story the next night. Momoko Abe's illustrations are full of warmth and family love, even in Antarctica and like Sam, children will want this story again and again. A final double page spread includes more facts about how real-life Papa Penguins behave.

5+ readers
Longlisted for the UKLA Book Award 2022 ages 3-6 | | Agard's evocative, lyrical style is perfectly complemented with illustrations by Momoko Abe, whose colourful visuals add character, transporting the reader into an enchanting world of imagination.
CHECK OUT OUR INDIE AND SELF PUBLISHED BOOK REVIEW AND PROMOTION SERVICE
Read More
×