Jion Sheibani - Illustrator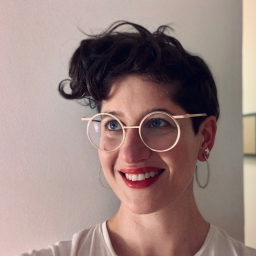 About the Illustrator
Jion Sheibani grew up in Brighton and now lives in Paris with her family. She is a self-taught illustrator and studied English literature at Oxford University. One of her very first jobs was as an intern to Green Party MP Caroline Lucas in the European Parliament, and working on green issues definitely influenced Jion's first picture book, Lily & The Polar Bears.
Jion was a teacher at Sciences Po and ENSAE in Paris before opening her own language school for children. She says: "I hope that The Worries will help other children (and parents!) to think of anxieties as characters to befriend and tame, rather than fear."
Featured books by Jion Sheibani

5+ readers
7+ readers
February 2021 Book of the Month | Written and illustrated by Jion Sheibani, Sohal Finds a Friend is a sweet side-splitting story that will provide much comfort to little worriers as they enjoy an adventure in the company of an endearing boy and his furry friends. It's a brilliant way to help children understand their anxieties and express themselves - think Pixar's Inside Out in book form. Sohal is one of life's worriers and dreads bedtime, when "the darkness would grow and grow, until it filled every part of his body". His dad's suggestion of calm breathing doesn't help, and his mum's suggestion of counting sheep is useless too, for in Sohal's mind they're transformed into mutant alien sheep fleeing a giant robot wolf! But everything changes when he draws the monsters that plague him and…THEY COME TO LIFE! With Hurt, Fail, Anger, Big, and Alone for company, Sohal's attention is diverted to worrying about them - what will everyone at school think? – but it's not long before The Worries help him understand and control his own worries, while providing a whole lot of fun. Funny, with thoughtful themes that foster off-the-page dialogue, this is a warm-hearted winner for 5+ year-olds. You can find more books on this theme in our Anxiety & Wellbeing collection.
Facebook Updates
If this is your illustrator page then you can share your Facebook updates with your readers right here on LoveReading4Kids
Find out more
CHECK OUT OUR INDIE AND SELF PUBLISHED BOOK REVIEW AND PROMOTION SERVICE
Read More
×