Gladys Jose - Illustrator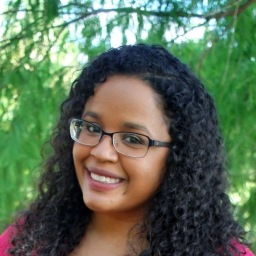 About the Illustrator
Gladys Jose is an illustrator and storyteller. She graduated from the University of Central Florida in 2012, where she earned a Bachelors in Fine Arts degree, specializing in graphic design. Gladys is the illustrator of Fresh Princess, The Elephants' Hide and Seek Handbook, Leonora Bolt: Secret Inventor as well as a chapter book series for EPIC! Books. Gladys lives in the sunny state of Florida with her husband and daughter.
Check her out on Instgram @gladysjoseillustrates
Featured books by Gladys Jose

5+ readers
7+ readers
The second laugh-out-loud adventure for Leonora Bolt, Secret Inventor. Leonora isn't supposed to be building a submarine in a tree. Or turning the local wildlife luminous. In fact, she is supposed to be keeping her head down and drawing no attention - because Leonora Bolt is an inventor in secret. But she can't stop thinking of the clues she found to her missing parents' location. So, deep in hiding in Snorebury, desperately trying to avoid being discovered by her evil uncle, Leonora is hatching a plan. So what if involves launching a homemade submarine into the middle of the ocean, accompanied only by a couple of friends and an otter with particularly sensitive whiskers? For when disaster strikes, Leonora's wackiest plan might just be her most brilliant yet.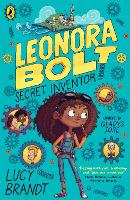 5+ readers
7+ readers
February 2022 Debut of the Month | Inventors don't come much more inventive than young Leonora Bolt. In her home on remote Crabby Island, shared with her otter Twitchy, eccentric housekeeper Mildred and (occasionally) with her nasty Uncle Lester, Leonora comes up with all sorts of amazing gadgets and most astonishing of all is the Switcheroo, which can make objects swap places, via a nifty bit of quantum computing. Despite her brilliance, Leonora has never yet left the island and Uncle Luther seems determined to keep it that way. When a boy called Jack is washed up though, Leonora has to help and in the process she discovers secrets her uncle was keeping (we knew he was a bad un!). The story is full of fun and surprises, plus a fair bit of tension: will Leonora escape the island and Uncle Luther? Were her parents really lost at sea? Favourite scenes include a ride in a hot air balloon, suspended from a wonderful variety of inflatables, and another in the stinkiest cave in fiction. Lots of fun, this is one to recommend to readers who like their adventures wild, wacky and full of invention(s).
Facebook Updates
If this is your illustrator page then you can share your Facebook updates with your readers right here on LoveReading4Kids
Find out more
CHECK OUT OUR INDIE AND SELF PUBLISHED BOOK REVIEW AND PROMOTION SERVICE
Read More
×