Molly Potter - Author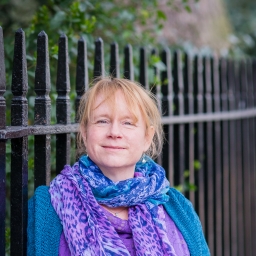 About the Author
Molly Potter taught for 11 years in middle schools as a class teacher, science and PSHE coordinator. She then worked for several years as an SRE (Sex and Relationships Education) development manager, delivering teacher training and supporting primary schools in the development of their SRE programme and policy and many other aspects of PSHE. Molly now works as a teacher in a short-stay school with children that have been or are at risk of being excluded from mainstream schools - putting much of her PSHE expertise into practice.
Featured books by Molly Potter

3+ readers
5+ readers
August 2020 Book of the Month | A Julia Eccleshare Pick of the Month August 2020 | Positive feelings that make you smile; Feelings that can make you cry – these and all the emotions that lie between them are explored in the words and pictures of It's OK to Cry. Sarah Jennings's attractive illustrations capture how someone may look while experiencing SAD, HURT, SURPRISED, HOPEFUL and much more while Molly Potter uses a reassuringly matter of fact tone to explain a wide range of the feelings that we all have everyday. An excellent book which can open up good conversations when shared while also being useful for a child to browse through on their own. You can find more books on this theme in our Anxiety & Wellbeing collection.

5+ readers
7+ readers
Starting conversations with your child about positive mental health | Part of a successful series of books written by the author, who is an experienced specialist in PSHE and SRE education, this provides a child friendly introduction to mental and emotional health and will prove its value within both home and school contexts. The publisher describes the series as 'helping grown-ups have difficult conversations with little people' and this is exactly what this book does. The lively and amusing illustrations help to engage the reader and the scenarios provide prompts for discussion and the explanations are perfectly pitched and yet in enough depth to provide many a useful reminder to adults. The opening page even explains the difference between your brain and your mind which is quite a difficult philosophical concept to master! Covering positive self-image, emotional intelligence, relationships and mindfulness with strategies for developing the right sort of mental habits and approaches at an early age can only be a positive help for children. Just giving them the right vocabulary to be able to talk about their feelings is incredibly useful. There is a fascinating section explaining the dangers of rumination – a word I had not considered in this context before- but undue dwelling upon an issue has now been identified as a cause of, for example, OCD or eating disorders. The advice and guidance section for parents and carers at the end of the book is particularly well considered and helpful. With the current situation undoubtedly causing children and families additional anxiety this could not be more useful and relevant. Highly recommended for home and school. You can find more books on this theme in Anxiety & Wellbeing - Helping Young Ones Cope
Twitter Updates
If this is your author page then you can share your Twitter updates with your readers right here on LoveReading
Find out more
CHECK OUT OUR INDIE AND SELF PUBLISHED BOOK REVIEW AND PROMOTION SERVICE
Read More
×