Colin Stuart - Author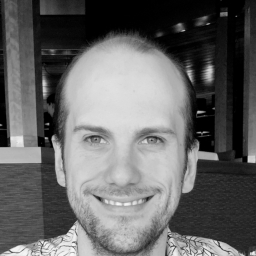 About the Author
Colin Stuart is a renowned astronomy speaker and author whose books have sold over 100,000 copies worldwide. A Fellow of the Royal Astronomical Society and a 2014 runner-up in the European Astronomy Journalism Prize, Colin has also written publications featured in The Guardian, New Scientist, BBC Focus and The Observer, and has spoken about the wonders of the universe on Sky News, BBC News and Radio 5Live.
Featured books by Colin Stuart

9+ readers
11+ readers
13+ readers
The Periodic Table Personified | Colin Stuart is a renowned astronomy speaker, a Fellow of the Royal Astronomical Society and a well-regarded writer across a wide variety of media, hence this book comes with an impeccable pedigree. The delight of it is that it has taken a rather solemn and serious subject and – by presenting all the information in infographics – created a bright, very informative introduction to the periodic table! Each element in the Periodic table has a whole page devoted to the information about it – which includes a delightful host of weird and wonderful characters playing the elements! Each element is presented as a figure (host) with symbols showing its state at room temperature i.e. solid, liquid or gas, then where on earth it can be found. There are symbols for whether it is harmful to humans or not and any special use it is put to. A picture of the electron shell formation is included, its atomic mass and also the elements' rankings i.e. its density, melting point and boiling point. This plus the date of discovery, and a short paragraph on typical usage of the element make this a valuable and informative look at the Periodic table. I feel sure the interesting approach and the fun illustrations will help some young chemists find a way into the topic perhaps earlier than usual. It will also have real benefit in aiding those of us who may otherwise struggle with Chemistry – me included!

9+ readers
11+ readers
13+ readers
Longlisted for the UKLA Book Awards 2021 | Learn about mathematics in an extraordinary new light. Stunning surrealist artwork by Ximo Abadia meets easy-to-read informative text by science writer Colin Stuart to create highly engaging content that will inspire future engineers, mathematicians and scientists.
Facebook Updates
If this is your author page then you can share your Facebook updates with your readers right here on LoveReading
Find out more
CHECK OUT OUR INDIE AND SELF PUBLISHED BOOK REVIEW AND PROMOTION SERVICE
Read More
×