Alex Latimer - Author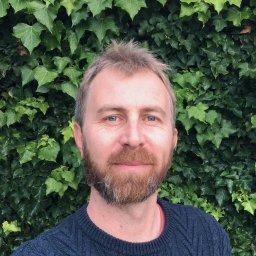 About the Author
Alex Latimer is a South African writer and illustrator living in Cape Town. He has a degree in English and Philosophy and has written and illustrated for many major brands across the globe.
Alex's picture books are quirky and fun and full of humour that appeals to both children and adults. Alex was won the Hampshire Picture Book Award, the CELI Read Aloud Book Award and has been shortlisted for the Commonwealth Short Story Prize.
When he's not writing or drawing, Alex enjoys hiking the local mountains, swimming in the bay and the odd game of table tennis.
Featured books by Alex Latimer

3+ readers
5+ readers
The planets are going on holiday. Jupiter, Venus, Mars, Uranus, Mercury, Neptune and Saturn – they're all packed and ready to go. But apparently there's no room on the bus for Earth. She's upset, and then determined so she sets off in her car and confronts the others about why didn't they let her on. Their answer is surprising: they left her out because they think she's got fleas… When Earth points out what the real reason is for all that movement, the others are amazed at the myriad of birds, fish, animals and insects that live on Earth. She explains to them too that they can't catch the things she's got, to support life you have to be just right. In Alex Latimer's illustrations all the planets have personalities and their holiday to the Milky Way looks like great fun. There's a message to learn about being kind to others, but lots of information to pick up too on the planets and their characteristics, and it's all delivered in a satisfying rhyming text. And how can you resist any book that depicts the moon as a friendly little dog?

5+ readers
Shortlisted for the UKLA Book Award 2022 ages 3-6 | | From standout author, Alex Latimer, and bestselling illustrator, David Litchfield, comes a beautiful picture book about finding - and holding on to - friendship. A lyrical, reassuring story that children will love with lush illustrations filled with warmth and emotion.
Author Info
Facebook Updates
If this is your author page then you can share your Facebook updates with your readers right here on LoveReading
Find out more
CHECK OUT OUR INDIE AND SELF PUBLISHED BOOK REVIEW AND PROMOTION SERVICE
Read More
×