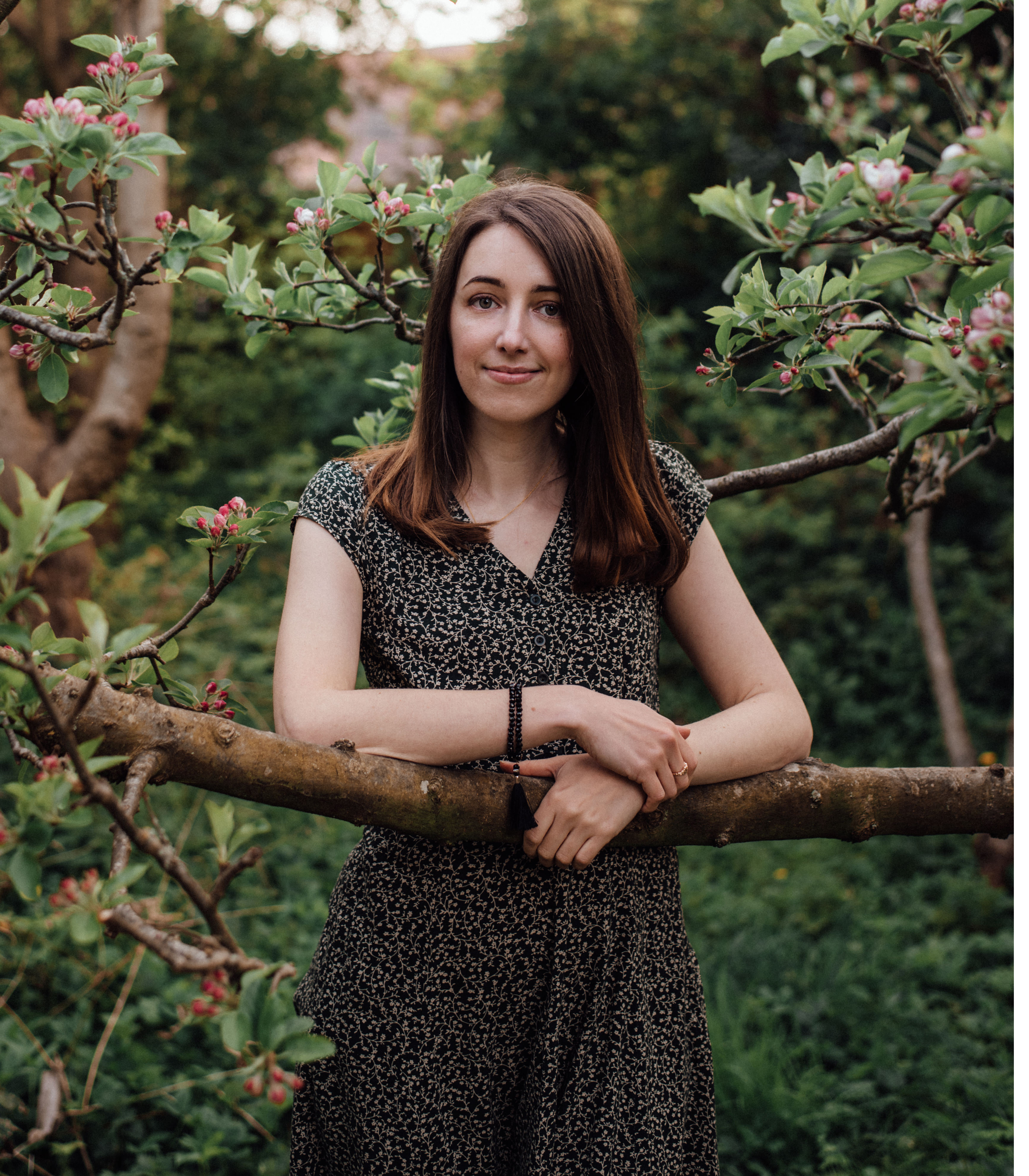 Our April Debut of the Month is Hedgewitch, a wonderful magical fantasy written by Skye McKenna and published by Welbeck Flame. Skye grew up in the Australian outback, surrounded by wild places and wild things. Looking for her own adventure, she travelled to Europe, fell in love with the British countryside and developed a fascination for faerie folklore. These experiences and passions have resulted in Hedgewitch, the first in a five book series - perfect for fans of The Worst Witch. We were lucky enough to ask Skye a few questions about her first novel...
Congratulations on the publication of Hedgewitch; a magical adventure story that envelops the reader in a wonderfully imaginative world. Where did the idea of the story come from and has Cassie always been at the centre?
Thank you so much! The world of Hedgewitch really came about through a lifelong fascination with British and Irish folklore, alongside my own experiences of moving to the UK. I love stories where the everyday and the magical exist side-by-side, so I wanted to explore what it might be like to live on the border of an enchanted world. Cassie has always been key to the story, although for a short while I played around with another viewpoint. It wasn't until I started writing about Cassie and her missing mother that the story began to unfold.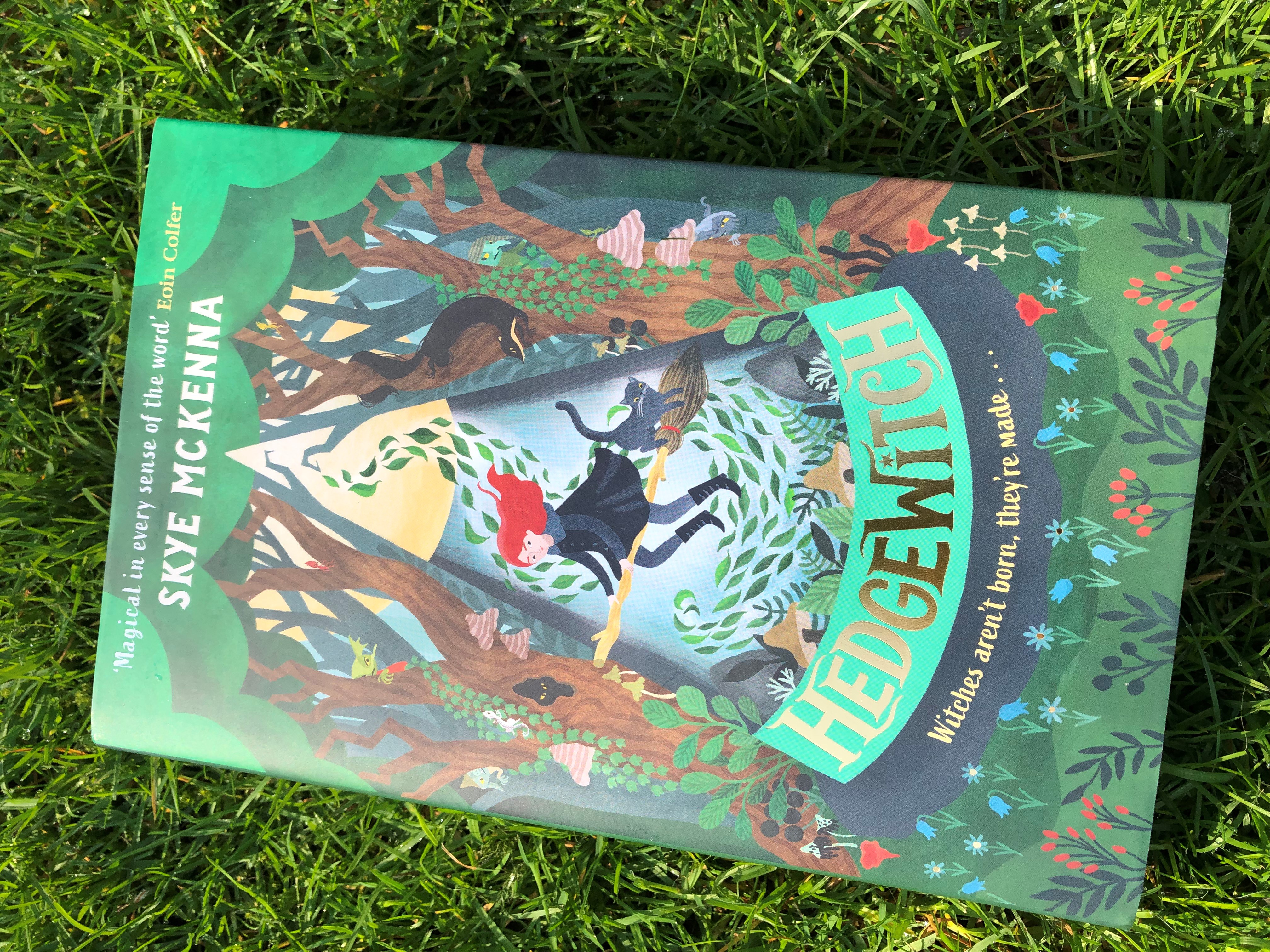 Hedgewitch opens with Cassie having a miserable time at boarding school, with particularly unsympathetic teachers and tormented by the school bully. I hope it was nothing like your school! What did you enjoy about your school days and what were your favourite things about school?
I went to a lovely primary school that was nothing like Fowell House. We had a dedicated art teacher who gave us all sorts of interesting projects to do and once our headteacher invited a local circus group to come and teach us all circus skills! I learned to juggle and walk on stilts – although I wasn't very good at either. My favourite activities were the creative ones: drawing, writing stories and putting on plays.
Enid Blyton's boarding school stories, Malory Towers and the Twins at St Clare's, remain very popular 70 years later. Did you enjoy boarding school stories when you were younger?
I loved fantasy stories and those occasionally featured boarding schools, like the one in The Worst Witch, which was definitely an influence on Hedgewitch. I actually didn't read any Enid Blyton as a child. I've since come to really enjoy classic boarding school and Girl Guide fiction – and collect the latter when I can find it in used bookshops.
In contrast to the austerity of Fowell House boarding school, the village of Hedgely is charming and welcoming. Is it based upon a real place?
Hedgely is not based on any particular village, rather it is all the things I like best about English villages rolled into one: cobbled high streets, independent shops, bakeries, tea rooms, village greens, summer fetes, ancient pubs and the colourful communities that inhabit them. However, in Hedgely all of this cosy comfort is overshadowed by the village's proximity to the dangers of the Hedge, which adds something a little wild and strange to the air.
Cassie has a secret library, hidden under the floorboards of her bed - what an intriguing idea. What books would you keep in your secret library & where would it be? (we won't tell a soul)
I'm lucky that unlike Cassie I don't have to hide my books, if I did I think I'd keep my tattered box-set of The Chronicles of Narnia that my grandmother gave me, Green Smoke by Rosemary Manning, The Last Unicorn by Peter S. Beagle and a few other favourites hidden at the back of my wardrobe beneath piles of coats.
Hedgewitch is your debut novel. How did it feel to hold your first finished copy in your hand....and how did you celebrate?
It was an incredible feeling and it hasn't gone away yet! I keep a copy on my desk and pick it up every now and then just to make sure it's real. I feel like I've had lots of mini-celebrations, with my editor, friends and family – but I'm looking forward to having a special meal on publication day.
Are there any classic Australian children's book characters that we should know about?
One of my favourite Australian children's writers is Kate Forsyth, I particularly adore The Starthorn Tree. Garth Nix is brilliant too and I loved his Abhorsen books as a teenager, Sabriel is such a great character. Of course, P. L. Travers was Australian too – so I feel we can make some claim on the inimitable Mary Poppins.
In addition to your writing, you have been working at Barley Hall in York, including curating an exhibition on Magic and Mystery. It sounds thrilling - tell us more!
I work for a heritage charity as a researcher and have been lucky enough to get involved in several exhibitions in addition to community heritage projects. Although I don't work at Barley Hall on a daily basis, I was very grateful for the opportunity to help out with Magic and Mystery, using some of the research I'd done previously on medieval magicians. I particularly enjoyed developing activities for kids. The exhibition will be there until July this year.
Lastly, if you could meet any historical character, who would it be and what would you say to him or her?
That's a great question. I think it would have to be the writer Sylvia Townsend Warner, a remarkable, witty and erudite woman who is something of a personal heroine of mine. I would simply like to go for a walk with her and talk about faeries.
You can read a full review and the first chapter of Hedgewitch here - plus there's a chance to win a goody bag of Hedgewitch treats including a hardback copy of the book!
And find out more about the Magic and Mystery exhibition at barleyhall.co.uk.
Author Photo Copyright 2021 Ahmani Vidal