Jo Lindley is an author-illustrator and recovering architect. She tells us about her journey to become a children's book illustrator and where she finds her greatest inspirations.

I found illustration later in life, and rather
by accident. I was in my mid-30s and immersed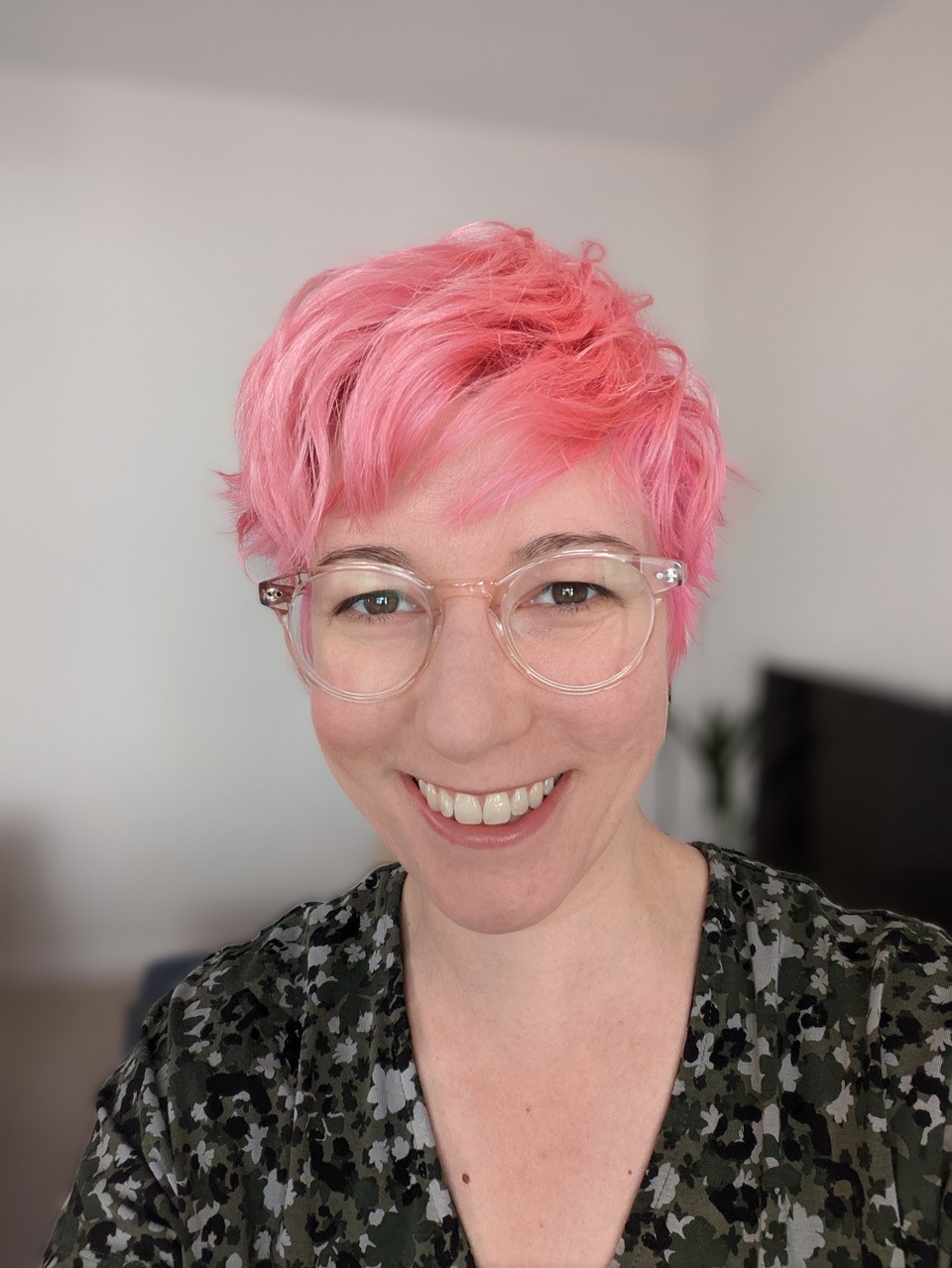 within an anxiety-inducing architecture career
had been following a path of education and
employment laid out from the age of 18. Despite
the stress I was experiencing, deviating from this
path never felt like an option until I dug out the old
art supplies to practice a dose of mindfulness.
However, paintbrush poised, I felt so inhibited I
didn't know where to start. Somewhat
embarrassingly, this led me to google "what to
draw when you don't know what to draw". One of
the suggestions was to paint blobs of colour, allow
them to dry, and then make characters out of them.
And thus, I stumbled upon illustration.
It was by no means an overnight transition from one career to the next. I had plenty of learning to go, and still have more to come. I took evening and online courses in children's book illustration, and I continue to source inspiration and advice from the online 'kidlit' community and my hugely supportive agents, The Plum Agency.
It's only in more recent times that I've recognised how architecture affects my illustration work in a positive way. Architecture is world-building. You're trying to influence how a person experiences their environment, triggering emotions and actions. To this extent there is a parallel with illustration, but perhaps only at a conceptual level. At a more practical level, architectural qualities, such as framing, composition, scale, and perspective, undoubtedly aid my illustration work.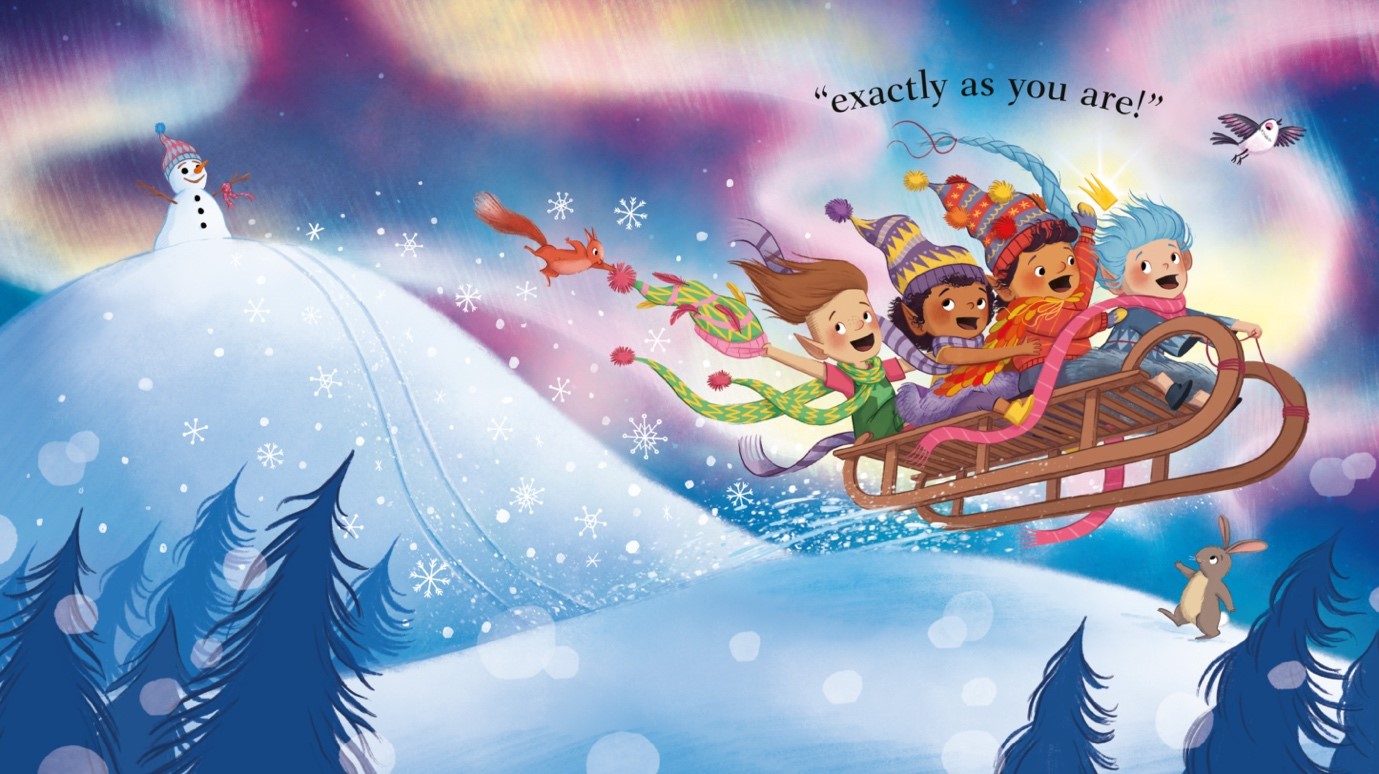 Despite my technical background, it's character design that provides the greatest fulfilment for me. There are so many contemporary illustrators whose character design inspires me, but Lorena Alvarez and Vyara Boyadjieva are two artists whose work I am drawn to time and time again.
I find the warmth of Vyara Boyadjieva's work thoroughly convincing. She captures intense moments of connection through both the movement and stillness of her characterisations. Her illustrations of a father-daughter relationship in A Day That's Ours, written by Blake Nuto, encapsulate this. As the reader, you experience the daughter's wonder of the everyday around her, and you intensely feel the father's adoration for her.
Meanwhile, Lorena Alvarez's graphic novels, Nightlights and Hicotea, are a masterclass in character poses. Within the hundreds of frames created to tell her stories, the poses always look well considered and observed. They express emotion and action so accurately it can feel like you're watching a moving image. Her work inspires me to push my character poses further, to communicate the unwritten aspects of the story.
I think this neatly leads me to acknowledge the influence of animation on my work. The impact of 1990s Disney is inescapable. Like many of my peers, I watched and rewatched films of the Disney Renaissance throughout my childhood and drew the characters over and over again. Even as I feel like my style is becoming more distinctly my own, there remains a Disney undercurrent. It's like it's an accent that I can't quite shift.
My book, Hello Winter, is the final instalment of the Best Friends with Big Feelings, series. With themes of empathy and friendship, it was vital that the readers could empathize with the characters. I have tried to tell as much of the story as possible through environment, perspective, poses and expressions, drawing inspiration from illustrator contemporaries and my architectural and Disney-obsessed past.
Hello Winter is the fourth book in the Best Friends with Big Feelings series. Each title centres on a different seasonal character and gently explores key social and emotional themes, such as anxiety, self-belief and resilience. Hello Winter is perfect for young readers learning about empathy and taking turns.
Scroll down to find more books illustrated by Jo.