Originally created as a local schools project in Sheffield, under the name The Stan Lee Excelsior Award (Stan Lee, the godfather of comics responsible for the global success of Marvel), these awards have grown in popularity and now over 200 schools & colleges from across the UK and beyond take part.
The Award's mission is to both encourage reading for pleasure and also to raise the profile of graphic novels and manga, particularly within the school setting.
Graphic novels offer action-packed stories, stunning visuals and are fun! Graphic novels might well appeal to reluctant readers, but the assumption that it's not 'real reading' is far from true. Literacy experts, including our own professional librarians at LoveReading4Schools, champion the graphic novel as an excellent way improve your child's reading and to encourage a familiarity and love of books. Graphic novels have plenty of text and often complex plots to follow, characters grow and develop - and the artwork is absolutely stunning adding to the allure and entertainment value of a graphic novel.
With a foundation in Japan (manga) and France (bandes dessinées) the genre is incredibly popular in the UK and growing. And as the characters are often entwined in gaming and movies, a wonderfully imaginative fantasy world is created into which children can immerse themselves.
The Excelsior Award is the only award in the UK to recognise, support and honour graphic novels and comics and is divided into four shortlists;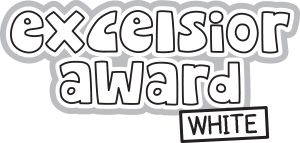 Excelsior Award White Shortlist 9+ KS2
The Weirn Books Book 1 - Be Wary of the Silent Woods by Svetlana Chmakova
Bluebeard by Metaphrog
Mason Mooney Paranormal Investigator by Seaerra Miller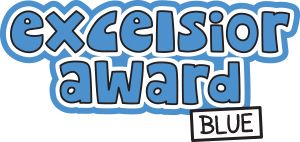 Excelsior Award Blue Shortlist 11+ KS3
Doctor Doom Vol. 1: Pottersville by Christopher Cantwell & Salvador Larroca
Im : Great Prince Imhotep by Makoto Morishita
Canto: If I Only Had a Heart by David Booher & Drew Zucker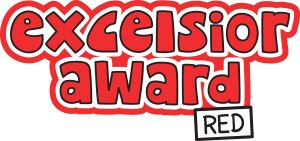 Excelsior Award Red Shortlist 14+ KS4
Absolute Carnage by Donny Cates & Ryan Stegman
Strange Skies Over East Berlin by Jeff Loveness & Lisandra Estherren
New Mutants by Jonathan Hickman, Ed Brisson & Rod Reis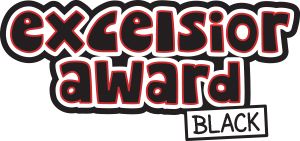 Excelsior Award Black Shortlist 16+ KS5
The books on this shortlist might include moderate swearing and moderate violence, akin to a 15-rated movie.
Pulp by Ed Brubaker and Sean Phillips
Alienated by Simon Spurrier & Chris Wildgoose
I Don't Know How to Give Birth by Ayami Kazama
All schools taking part in the judging process will be encouraged to read and rate the books, then submit their marks online. The winning titles will be announced at a special ceremony that, in light of distruption to school timetables during the pandemic, has been delayed until September 2021.
Read about the entry and voting process here.
Find out more about these unique awards at excelsioraward.co.uk
Follow @ExcelsiorAward
And we've lots of recommended books in our Graphic Novels & Comics section!