LoveReading View on The Cay
Beautifully written, this novel won every award imaginable in the USA when it was published. It is a tense, dramatic and compulsive survival adventure that rivals Robinson Crusoe. This though also touches heavily on prejudice and how the young white boy, reliant for his survival on an elderly black man following a shipwreck, begins to trust someone who through his upbringing by his mother had instilled on him not to trust. The boy discovers a true friend, overcomes his prejudices of ageism and racism, this is their story and is a truly inspiring read and as relevant to read now as it was when it was first published.
_____________
Puffin Fact! The Cay is based on a true story. While researching another book, Theodore read about an incident that happened in 1942. The Germans had torpedoed a Dutch ship, slicing it in half. Those who survived the attack crawled into a lifeboat, looked back and saw an eleven-year-old Dutch boy. Download more Puffin Facts here!
_____________
Dear readers, dreamers and adventurers,
Ever wanted a friend who could take you to magical realms, talk to animals or help you survive a shipwreck? Well, you'll find them all in the PUFFIN BOOK collection.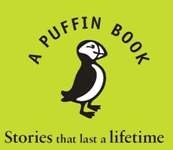 A PUFFIN BOOK will stay with you forever. Maybe you'll read it again and again, or perhaps years from now you'll suddenly remember the moment it made you laugh or cry or simply see things differently. Adventurers big and small, rebels out to change their world, even a mouse with a dream and a spider who can spell - these are the characters who make stories that last a lifetime. Whether you love animal tales, war stories or want to know what it was like growing up in a different time and place, the A PUFFIN BOOK collection has a story for you - you just need to decide where you want to go next...
We want to know which is your favourite. Tell us or tweet a photo of your old beloved copy - and we might just send you a new A PUFFIN BOOK so you can pass the story on.
Love - PUFFIN @puffinbooks #shareapuffinbook

The Cay Synopsis
The story of a young boy and an old man adrift on the ocean, then marooned on a tiny, deserted island. It is also a fascinating study of the relationship between Phillip, white, American, and influenced by his mother's prejudices, and the black man upon whom Phillip's life depends.
For more information about the author, Theodore Taylor, the inspiration behind the story and a book quiz download a Special Puffin Extra!
Visit our Puffin Category to see the full range of titles