LoveReading View on Tarka the Otter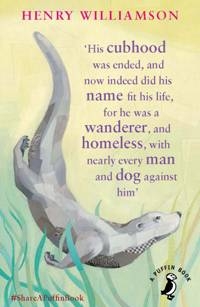 This is the classic story of an otter living in the Devonshire countryside which captures the feel of life in the wild as seen through the otter's own eyes. It is full of joy and wonder, as well as death, sadness and brutality and yet it is an inspirational portrait of a vanished time, seen from Tarka's viewpoint. Often harrowing, the story details Tarka's constant battle with the otter hounds, and in particular their fearsome leader Deadlock. Most of us will have never seen an otter in the wild or be likely to see one and yet once you've read the story of Tarka the Otter you will not only know exactly what they look like, you will also know their mannerisms and crucially having read the novel, you will also realise how man's impact almost drove them to extinction.


A message from Michael Morpurgo about Henry Williamson and his writing:
'It is a rare gift indeed for a storyteller to be a poet as much as a storymaker, to tell a tale so deeply engaging that the reader wants to know what will happen and never wants it to end, and yet at the same tells it in such a way as to leave a reader wide-eyed with amazement at the sheer intensity of feeling that can be induced by the word-magic of a poet. Henry Williamson is just such a story-maker poet.'

_____________
Puffin Fact! The iconic character Annie first appeared as the eleven-year-old heroine of a comic strip called 'Little Orphan Annie'. Download more Puffin Facts here!
_____________
Dear readers, dreamers and adventurers,
Ever wanted a friend who could take you to magical realms, talk to animals or help you survive a shipwreck? Well, you'll find them all in the PUFFIN BOOK collection.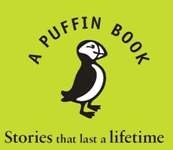 A PUFFIN BOOK will stay with you forever. Maybe you'll read it again and again, or perhaps years from now you'll suddenly remember the moment it made you laugh or cry or simply see things differently. Adventurers big and small, rebels out to change their world, even a mouse with a dream and a spider who can spell - these are the characters who make stories that last a lifetime. Whether you love animal tales, war stories or want to know what it was like growing up in a different time and place, the A PUFFIN BOOK collection has a story for you - you just need to decide where you want to go next...
We want to know which is your favourite. Tell us or tweet a photo of your old beloved copy - and we might just send you a new A PUFFIN BOOK so you can pass the story on.
Love - PUFFIN @puffinbooks #shareapuffinbook

Tarka the Otter Synopsis
Tarka the otter grows up with his mother and sisters, learning how to swim and catch fish, and to fear the sound of the hunter's horn. Soon he must fend for himself and he travels through rivers and woods, and out to sea in his fierce battle for survival. But eventually, chased by a pack of dog hounds, Tarka comes face to face with Deadlock, his most fearsome enemy...
To find out more about the otters download a Special Puffin Extra!


Visit our Puffin Category to see the full range of titles