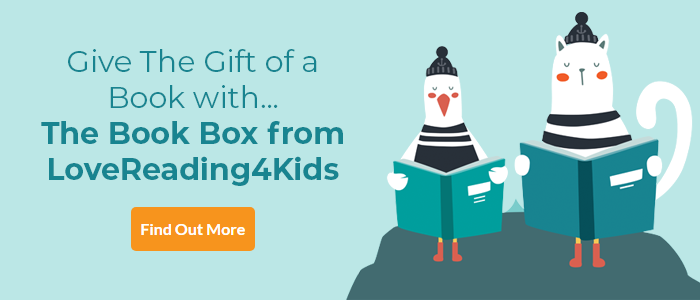 LoveReading View on Clariel
The long awaited prequel to the original 'The Old Kingdom' trilogy will cause glee for fans, as it lays down a satisfying foundation for the stories yet to come in this spellbinding and different world. If you haven't yet ventured into this fantasy kingdom, you can read this as a standalone novel, once you do though, you may find yourself wanting to travel six hundred years into the future to catch up. This really does feel as though history is being laid before your feet and there is quite a lot of scene setting before the action really starts. Clariel is a fascinating character, she doesn't yet fully understand herself and it's very easy to empathise with the path she begins to forge. If you do already know this world, there will be several moments of recognition and understanding to greet you! ~ Liz Robinson
This is the long-awaited prequel to Garth Nix's wonderfully imaginative Old Kingdom series. You don't have to have read the Old Kingdom books, Clariel works perfectly as a stand-alone story, but if you want to, all The Old Kingdom books are now available in ebook form...
Clariel Synopsis
Sixteen-year-old Clariel is not adjusting well to her new life in the city of Belisaere, the capital of the Old Kingdom. She misses roaming freely within the forests of Estwael, and she feels trapped within the stone city walls. And in Belisaere she is forced to follow the plans, plots and demands of everyone, from her parents to her maid, to the sinister Guildmaster Kilip. Clariel can see her freedom slipping away. It seems too that the city itself is descending into chaos, as the ancient rules binding Abhorsen, King and Clayr appear to be disintegrating.
With the discovery of a dangerous Free Magic creature loose in the city, Clariel is given the chance both to prove her worth and make her escape. But events spin rapidly out of control. Clariel finds herself more trapped than ever, until help comes from an unlikely source. But the help comes at a terrible cost. Clariel must question the motivations and secret hearts of everyone around her - and it is herself she must question most of all.
Clariel Reader Reviews
Kids love to read and so in addition to our Lovereading expert opinion some of our Lovereading4kids reader review panel were invited to read and review this title.
Jonah Morgan, age 14 - 'This beautifully crafted book is a wonderful prequel to an amazing series. It's the cherry on the cake. I completely loved and so will everyone else it's a must read for book enthusiasts like me!' Read full review >
Amy Laws, age 13 - 'I don't know what it is, but I felt like this book was missing something.' Read full review >
Emily Kinder, age 13 - 'In the world of the Old Kingdom Clariel is stifled by the privileged city life she is expected to lead. She longs for the Great Forest near her home, but people have other plans.' Read full review >
Clariel Press Reviews
This is a must-read ... fans will be sated and new readers will fall in love with the characters and lavish-landscapes The Times
Beautifully written, magnificently imagined, and wholly original, Clariel is Garth Nix's finest work yet. -- Holly Black
...will delight fantasy fans. The Telegraph
In this long-awaited prequel, Garth Nix shows us why his Old Kingdom books have influenced a generation of fantasy writers -- Cassandra Clare
If you loved this, you might like these...