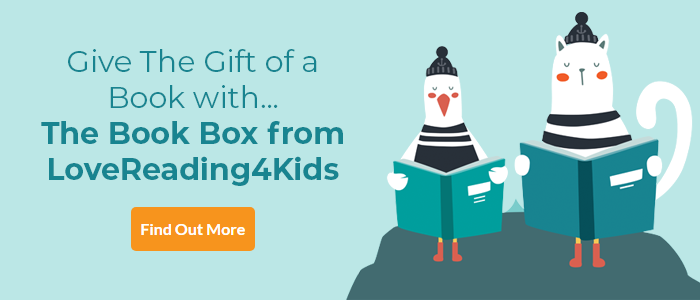 Borgon the Axeboy and the Prince's Shadow Review
Hilarious new adventures for Borgon the young barbarian who is determined to make his mark on the world. Borgon is off to watch the Shadow Trials which are widely known to be the most fiercesome challenge in the desert. But, when Borgon is challenged by one of the contestants, he suddenly finds himself a lot more involved than he had bargained for! Borgon looks as if he hasn't got a chance. But Borgon's barbarian skills are not to be underestimated! Philip Reeve's illustrate Borgon's madcap adventures perfectly.


Borgon the Axeboy and the Dangerous Breakfast
Borgon the Axeboy and the Prince's Shadow
Borgon the Axeboy and the Prince's Shadow Synopsis
Borgon the Axeboy and his friends are going to watch the Shadow Trials - the most dangerous contest in the Lost Desert. But they didn't mean to join in! Then one of the contestants challenges Borgon ...and barbarians never refuse a challenge! After all, all he has to do is race up a deathly mountain, cross a sabre-tooth bear pit, avoid the vultures and escape a skeleton. What could possibly go wrong?
With Asterix-style illustrations from award-winning author/illustrator Philip Reeve, this series is set to have you rolling in the desert with laughter.
Borgon the Axeboy and the Prince's Shadow Reader Reviews
Kids love to read and so in addition to our Lovereading expert opinion some of our Lovereading4kids Reader Review Panel were also lucky enough to read and review the first title in the series, Borgon the Axeboy and the Dangerous Breakfast. You can click here to read their full reviews.

Isobel Jeffries, age 8 - 'Warning! This book contains axes! Heads might roll!'
Emily Lonsdale, age 8 - 'This story is about a barbarian called Borgon who goes out in search of dangerous breakfast to impress his parents. I loved this story because I liked the main character who was a bit clumsy.'
Brodie Greenslade, age 8 - 'Borgon the Axeboy and the Dangerous Breakfast is a great book filled with dragons, fun and danger!'
Tomasz, age 9 - 'If you like fire breathing dragons and adventure stories with funny characters who make loud noises then you'll love this book.'
Daniel Harrison, age 7 - 'I liked the book because of the pictures and the story.'
Jessica Cobbin, age 7 - 'This is a really funny book...There are a lot of really disgusting bits in this book which I think would make the boys in my class laugh...I WOULD NOT eat custard made out of dragons' toenails!'
Rohan Delamere, age 8 - 'This book is about a boy called Borgon who wants to go on an adventure to find the most dangerous breakfast ever but his annoying neighbour tags along.What will happen next?'
Angelina Nisco, age 7 - 'My favourite character is Borgon, the hero of the story, because even though he is a barbarian who eats disgusting food and has an axe and wants to kill dragons for a dangerous breakfast, also he is really funny.'
Tom Greenan, age 8 - 'You will definitely like this if you like books about adventure, heroes and dragons.'
Isaac East age 8 - 'This is a really good book which is very funny and made me laugh. There is a mischievous girl who plays tricks on Borgon to get him into trouble.'
Erica Motoc, age 7 - 'The book is full of adventure and very engaging, it makes you think what if one morning, one dangerous breakfast is waiting for you in the kitchen?'
Jack Parkes, age 7 - 'This is a very funny story and I enjoyed reading it.'
Borgon the Axeboy and the Prince's Shadow Press Reviews
'Provides a perfect blend of smart daftness.' The Bookbag
'This comic book style is perfectly pitched at 7-9 year olds.' The School Librarian
If you loved this, you might like these...