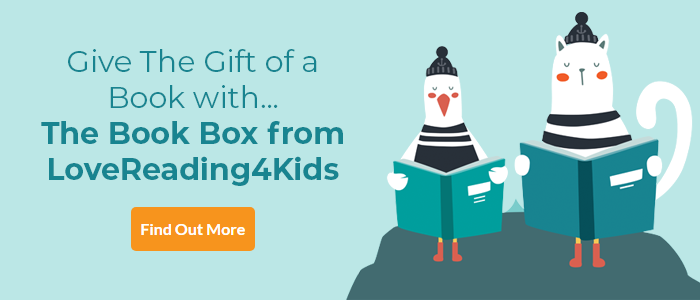 The Accidental Prime Minister Review
One of our Books of the Year 2015 - April 2015 Debut of the Month We've all thought it: a twelve-year-old boy could do an MP's job at least as well as the present lot, probably better. That's the premise in Tom McLaughlin's debut novel, only the twelve-year-old in question – Joe Perkins – doesn't just get to be an MP, he accidentally becomes Prime Minister. Promising that where there is grumpiness, may he bring giggles and where there is jelly, may he bring ice-cream, Joe sets out to make the country a happier, more relaxed place. It works, at least until his scheming deputy puts a spanner in the works, or a nail in a bouncy castle to be precise. McLaughlin milks all opportunities for situation comedy, and indulges in some terrific fantasy lawmaking while the action scampers along at pace. Beneath the humour there are serious points being made about democracy and government, and this could actually inspire future generations of politicians. ~ Andrea Reece
The Accidental Prime Minister Synopsis
When Joe tells a local news reporter exactly what he would do if he were leader of the country, the video goes viral and Joe's speech becomes famous all over the world!
Before long, people are calling for the current leader to resign and give someone else a go ...and that's how an ordinary boy like Joe, ended up with the most extraordinary job. Now the fun can really start ...Hats for cats! Pet pigs for all! Banana shaped buses! Swimming pools on trains!
A hilarious story of one boy's meteoric rise to power!
The Accidental Prime Minister Reader Reviews
Kids love to read and so in addition to our Lovereading expert opinion some of our Lovereading4kids Reader Review Panel were also lucky enough to read and review this title. You can read their full reviews by clicking here.
Ross Dawson, age 11 - 'Read this book to find out how a normal boy with an ordinary life, stands up one day to speak his mind and finds himself becoming Prime Minister of the country!'
Noah Hall, age 9 - 'Humourous, entertaining, silly. An all-round great book.'
Cajsa Jonsson, age 9 - 'I give this book a staggering 10/10! It is great for kids my age and no words that are too complicated. It has a great storyline that includes hysterical characters. I LOVED THIS BOOK!!!!'
William Longlands, age 11 - 'a wonderfully funny story of hope, glory, silliness, anti-silliness leagues and kids as Prime Ministers.'
William's Mum - 'We read this book as a family bedtime story. My husband and I enjoyed it just as much as William. A brilliant, heart-warming, laugh out loud funny book.'
Lily Benner, age 10 - 'This book is exciting, funny and enjoyable.'
Liam Selwyn, age 11 - 'I loved this book. It is about a boy who has a passion about saving his local park and his mum's job. This book is great and I would rate it 5 stars.'
Holly Wilkins, age 11 - 'Really funny. A great book.'
Alexander Bisland, age 9 - 'I recommend this book to 8+ readers because it has a few difficult words in it. I give it 5 stars *****.'
Patrick John Griffith - 'Silly and funny, crazy and wild, this book is vastly enjoyable to read!'
The Accidental Prime Minister Press Reviews
'With this on the shelf, you'll have children voting to read!' The Reading Zone
'dramatises a common fantasy for many of us - what we might do if we were Prime Minister' Lorna Bradbury , 'Best Books for Children this Easter', Telegraph
'a totally hilarious story, brilliantly written and amusingly illustrated - with clear undercurrents of reality' Parents in Touch
'a wonderful middle-grade book that's topical and ripe for discussion' Wondrous Reads blog
'manages to introduce the idea of politics for a 7+ audience with some serious points, but mainly laugh-out-loud humour' MinervaReads blog
'thoughtful, ambitions yarn published just in time for the general election' Alex O'Connell, The Times
'The funniest book I've ever read' The Guardian

'A well-crafted attack on adults who take themselves too seriously' Books for Keeps

'this is an entertaining read for those who enjoy slapstick humour.' Kathryn Tyson, The School Librarian

'A brilliant read for kids who dream big.' Yattar Yattar Magazine
If you loved this, you might like these...