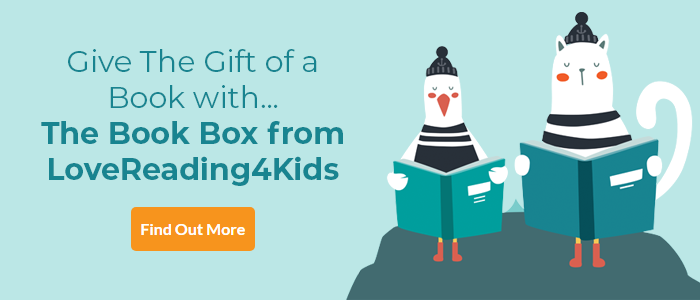 Creaturepedia Review
One of our Books of the Year 2015 - March 2015 Book of the Month - Chosen as one of the Top Ten Best New Books for Children 2015 by Andrea Reece Beautifully illustrated, this is an original and entertaining introduction to the curious facts about 600 iconic and incredible creatures which live all around the world. Grouped under unusual heading such as 'The masters of camouflage', 'Our family friends', 'The poisonous'; 'The snowy whites' the book celebrates a host of animals some of whom are threatened with extinction. Details of special features and special characteristics are useful in helping to understand the import role each animal plays.
............................................
Reference books are enjoying a renaissance - Animalium by Katie Scott and Jenny Broom, and Lucy Letherland's Atlas of Adventures are examples of beautiful looking books that inform and inspire in equal measure. Creaturepedia by Adrienne Barman is another. This unusual guide to the animal kingdom groups creatures together under eclectic headings: so the pretty-in-pinks include the Elephant hawkmoth and Amazon river dolphin as well as the earthworm; there are a host of creatures in the show-off category, including the stickleback, which does a zigzag courtship dance, and the Red-capped manakin bird which moonwalks along branches to impress! Barman's illustrations are bold and colourful and each is accompanied by a simple caption. ~ Andrea Reece
Creaturepedia Synopsis
Welcome to this collection of best-loved animals from all over the world, chosen for their special talents and characteristics, with fun illustrations by Adrienne Barman. Meet 'the architects', the 'noisy neighbours', the 'homebodies', the 'forever faithfuls', the 'champions of forgetfulness' and more in this alphabetically ordered encyclopedia.
Filled with fascinating facts, curious creatures and characterful cartoons, this book will keep young explorers busy for hours.
Creaturepedia Press Reviews
'… a wonderfully original guide to the stars of the animal kingdom… Eclectic facts, captions,
cartoons and engaging illustrations are well-pitched for younger children, and it's all
wrapped up in a handsome (and chunky) 216-page hardback.' Fiona Noble The Bookseller
If you loved this, you might like these...