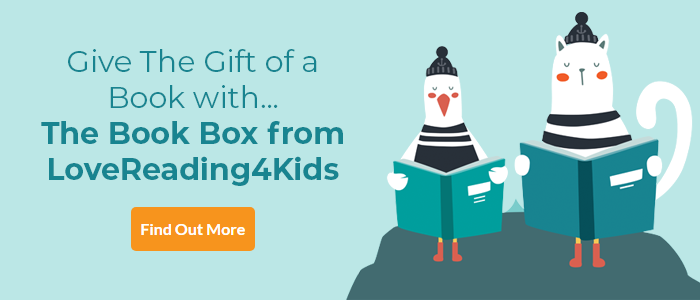 Remix Review
Two best friends set off for a music festival and the long awaited chance to leave behind school, exams, parents – and ex-boyfriends – for a weekend of hedonism. As those who've read Non Pratt's much praised debut Trouble will know, she is exceptionally good at describing the joy and pain of teen friendship. With the action all taking place over the course of the three days of the festival, this will be irresistible to teens, and feels like an authentic and insightful portrayal of two girls coping with first love, and first betrayal. It's fresh and often very funny, and comes with some authentically steamy sex scenes too. ~ Andrea Reece
Remix Synopsis
Kaz is still reeling from being dumped by the love of her life...Ruby is bored of hearing about it. Time to change the record. Three days. Two best mates. One music festival. Zero chance of everything working out.
A note from Non "I always say I write for fourteen-year-old Non. And I do. She'd have loved to read Remix because it's all about a world of music and boys that she was desperated to get into....but that's the bait. The friendship between Kaz and Ruby is the hook that would have kept her reading.
Back then, I longed to be Sam to someone's Frodo, to have someone call me 'best' and trust me with their secrets. But it seemed to me that this kind of friendship was for other people and that I would never be anyone's 'best'.
Looking in from the outside I saw only the joy in being special and not the fear in having to share; I saw teamwork, not competition; security, not self-doubt. I thought best friends shared everything, I didn't realise that sometimes they can't and that when that happens, it can change everything.
At fourteen I believed it was boys that broke your heart, not best friends. The thing is - I also believe that they're the ones who can put you back together."
Remix Reader Reviews
In addition to our Lovereading expert opinion some of our Lovereading Reader Review Panel were also lucky enough to read and review this title. You can read their full reviews by clicking here.
Amanda Gray - 'I adored the focus on friendships, both how great they can be and the difficulties that arise in them, and I related to both main characters in different ways - they couldn't have felt more real to me. A very enjoyable read!'

Georgia Walters - 'The final pages of Remix will leave you in a bit of a daze - everything spirals into a shocking conclusion that completely stunned me.'
Danielle Shepherd - 'This book will explore festivals, music, boys, but most importantly friendship. My new favourite summer read.'
Becky - 'Remix by Non Pratt is a smart, emotionally charged novel about friendship, forgiveness and the power of music. You won't be able to put it down!'
Stacie Ball - 'A lovely, relastic book about friendship, music and having a good time.'
Sophia Ufton - 'I loved this book, its got everything in.... boys, music, love... what more can I ask for? Will be looking for more from this author.'
Amy Laws, age 14 - 'Remix by Non Pratt is a smart, emotionally charged novel about friendship, forgiveness and festivals.'
Jenny Duffy - 'Pratt's characters felt very real - they make some stupid decisions, they have fun, they fight, and they care deeply about each other.'
Danielle Shepherd - 'I thought it was everything you could want from a realistic fiction...Non Pratt has a really interesting style of writing and I'm looking forward to continuing more of her work.'

Remix Press Reviews
Praise for Trouble
'Non Pratt is a YA writer to watch' Guardian
'Rib-achingly funny, outrageous and entirely true to life' Metro
'Sensitive and witty' Telegraph
'Witty and moving' Fabulous Magazine, supplement to The Sun
'Realistic and brilliantly written' Kiss
If you loved this, you might like these...