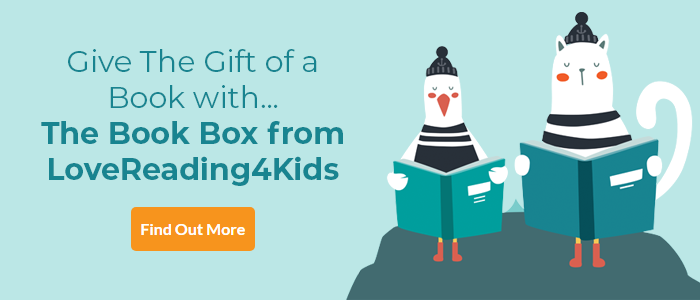 William the Fourth Review
In William the Fourth Whether he's occupying a bear suit that's slightly too small for him, cloaked in mystery as a fortune teller or attired in the flowing robes of a Fairy Queen, William is unmistakably himself: trouble in human form. Only Great-Aunt Jane manages to take William on at his own game - and win!
A Piece of Passion from the Editorial Director, Gaby Morgan - "I love William Brown, Richmal Crompton's scruffy, incorrigible hero. I want to join his gang, the Outlaws, and roam about with Ginger, Henry and Douglas. He is very, very funny, and ninety-six years after his first appearance William is still delighting fans with his well-meant plans that always go awry, and his endless optimism. If William wants something he will find a way to make it happen and when things go wrong, as they always do, he will think of a way, however unconventional, of 'sorting it out'. I am reassured and comforted by his long-suffering family. His forgiving mother and unimpressed father; his glamorous sister, Ethel, forever being courted by suitors; his uptight brother; his excellent dog, Jumble, and an endless supply of cousins and aunts. He has come to symbolize a particular vision of childhood – a scruffy, confident boy who spends his time outside planning and playing, leaving a trail of chaos and mayhem in his wake."
'Sue Townsend learned to read with Just William: I learned to read during the three weeks I was away from school with a spectacular case of mumps. (Mumps were mumps in the 1950s.) My mother went to a rummage sale and came back with a pile of William books written by Richmal Crompton, a person I assumed to be a man. I looked at the illustrations and laughed, then I tried to read the captions underneath these delightful scratchy drawings. My mother helped me out, and slowly and mysteriously the black squiggles turned into words which turned into sentences, which turned into stories. I could read. There should have been a 100-gun salute. The Red Arrows should have flown overhead. The night sky should have blazed with fireworks. I joined the library thirsting after more William books. I read one a day and then two a day,then I ran out and fumbled along the library shelves pulling out books at random. Nothing was ever as good as William, but the die was cast, I was addicted to print.' The Guardian
William the Fourth Synopsis
A collection of 14 brilliant Just William stories - now with a brand-new cover look illustrated by Lydia Monks.
There is only one William. This tousle-headed, snub-nosed, hearty, loveable imp of mischief has been harassing his unfortunate family and delighting his hundreds of thousands of admirers since 1922.
This is one of 5 new editions in the Just William series.
Gaby Morgan, Editorial Director at Macmillan Children's, said: "We are immensely proud of our heritage at Macmillan and one of the jewels in our crown is Richmal Crompton's incorrigible hero, William Brown... We know that William has a lot of fans and are so delighted that 14 fabulous illustrators have agreed to create their vision of 'William' for us. They are all gorgeous and different but each captures the irrepressible spirit of Richmal Crompton's timeless hero."
The editions will retain the original b/w line illustrations by Thomas Henry and Henry Ford.
William the Fourth Press Reviews
"[Just William books] These are a must for every child." Michael Morpurgo
"William's world might not be familiar, but William certainly will be. He is that scruffy boy with the screwed up face and with his own logic, who pedantically questions every rule and sets out to break most of them." Sue Townsend
'The Harry Potter of the '20s' - Martin Jarvis
'Today William would probably be put into therapy and made the subject of a documentary. Except, of course, William always got away with it. Despite the trail of chaos and anarchy he leaves behind, he always ends up as the only thing that any boy has ever wanted to be. A hero.' - Charlie Higson
'Get ready to laugh until you think your boots will never dry. And on a more practical level, learn new ways to annoy people' - Louise Rennison
'Probably the funniest, toughest children's books ever written' Sunday Times
'Richmal Crompton's creation has been famed for his cavalier attitude to life and those who would seek to circumscribe his enjoyment of it ever since he first appeared' - The Guardian
If you loved this, you might like these...