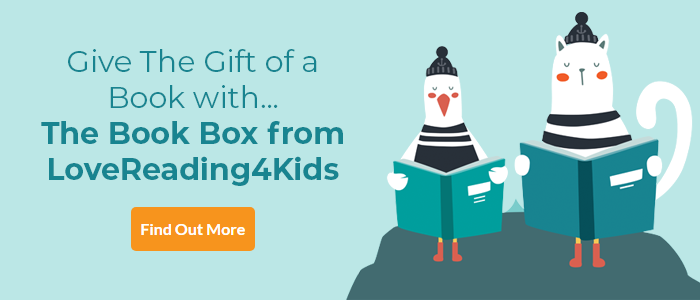 Listen to the Moon Review
This engaging story from World War 2 takes an unusual angle but being based upon the authors own family history gives it a specially authentic and poignant feel, and it has a topical message about the suspicious way immigrants are often treated
Shortlisted for Children's Book Award 2016, Books for Older Readers category Shortlisted for the Costa Children's Book Award 2014 The Costa Judges described Morpurgo's novel, which begins in May 1915, as "a captivating, utterly transporting war novel that lives on powerfully in the memory".
A beautiful and captivating tour de force of family, love, war and forgiveness, this is a major new novel from the author of War Horse and Private Peaceful, Michael Morpurgo and is set in World War One on the Isles of Scilly. A tale in which things that were lost may still wash up, once again, on the shore. As ever with Michael it is always a story of family and stories.
Other Info
A Note from the Michael Morpurgo "There was once in our family a hideous medal, commemorating the sinking of the Lusitania in May of 1915. On one side, if I remember rightly, there was the ship going down, on the other a skeleton, selling tickets to the passengers. The medal has long since vanished, but ever since those two images stayed with me. I learned later that the ship was torpedoed by a German U Boat, 12 miles off Kinsale, in the south of Ireland. It was at the time the greatest single wartime civilian disaster in history. I discovered too that three hours or so after the sinking, the grand piano from the dining saloon of this luxurious liner was found floating on the ocean, in some reports, with a child still clinging on. That was my inspiration for Listen to the Moon. It is a story of love and loss, of family and community fractured by war, of the power of hope, and above all of the will of the human spirit to survive."
A Piece of Passion from Pubisher, Ann-Janine Murtagh "Michael Morpurgo is simply the Master of British Storytelling and I feel privileged to have published many wonderful Michael Morpurgo novels over the years but when I first read Listen to the Moon I fell in love with his writing all over again and as if for the first time. It is a supremely beautiful book from a storyteller at the very height of his powers and a testament to the transforming power of storytelling itself. Listen to the Moon is just perfect. We are hugely proud to be publishing it on the HarperCollins Children's list this Autumn'.
Listen to the Moon Synopsis
The stunning new novel of World War One from Michael Morpurgo, the nation's favourite storyteller and multi-million copy bestseller. May, 1915.
Alfie and his fisherman father find a girl on an uninhabited island in the Scillies - injured, thirsty, lost...and with absolutely no memory of who she is, or how she came to be there. She can say only one word: Lucy. Where has she come from? Is she a mermaid, the victim of a German U-boat, or even - as some islanders suggest - a German spy...? Only one thing is for sure: she loves music and moonlight, and it is when she listens to the gramophone that the glimmers of the girl she once was begin to appear. WW1 is raging, suspicion and fear are growing, and Alfie and Lucy are ever more under threat. But as we begin to see the story of Merry, a girl boarding a great ship for a perilous journey across the ocean, another melody enters the great symphony - and the music begins to resolve...
Listen to the Moon Reader Reviews
Kids love to read and so in addition to our Lovereading expert opinion some of our Lovereading4kids Reader Review Panel were also lucky enough to read and review this title. Read the full reviews here.

Listen to the Moon Press Reviews
Please invite this wonderful story in, you won't regret it. History is rarely more movingly alive. Morris Gleitzman
Praise for Michael Morpurgo:
Michael Morpurgo writes brilliantly about war and animals, conveying the big emotions without preaching. Guardian
Champagne quality over a wide range of subjects. Daily Telegraph
There are few children's writers as compelling as Michael Morpurgo. Daily Express
Morpurgo, as always, is subtle and skilful, and incorporates social and moral issues into his writing without being self-righteous or detracting from the quality of the narrative Elizabeth Reilly, British Council
The former children's laureate has the happy knack of speaking to both child and adult readers. Guardian
If you loved this, you might like these...