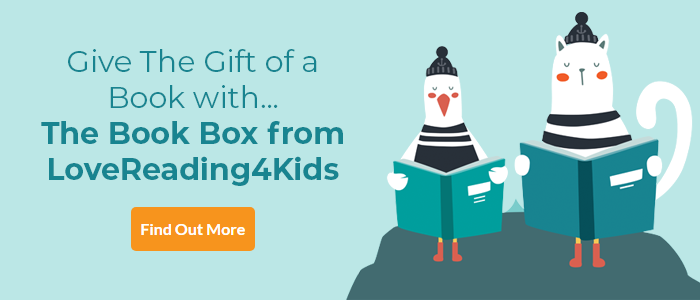 Opal Plumstead Review
Best-selling Jacqueline Wilson's 100th book is a cracking story set just before the First World War with one of Wilson's feistiest girls yet at its heart. Opal Plumstead is a clever, bookish girl with a Scholarship place at a posh girl's school. When her father commits a very foolish crime (to cover his disappointment at having his book rejected by a publisher) he is sent to prison and Opal's life is turned upside down. Now she must work at the Fairy Glen sweet factory rather than study. The future looks bleak but in fact it is the beginning of a new chapter for Opal. Meeting Emmeline Pankhurst and the suffragettes shows her the new opportunities for women that are on the horizon. And she falls in love…When everything is thrown into turmoil by the war, Opal has her share of grief but finds there are new horizons waiting for her afterwards. ~ Julia Eccleshare
***And for a fun-filled book perfect for taking on your summer holidays have a look at Jacqueline Wilson's Happy Holidays, packed full of stories, activities and puzzles!

Opal Plumstead Synopsis
This wonderful new wartime story will be published to coincide with the one hundred year anniversary of the start of the First World War. And like one of Roald Dahl's most timeless and beloved novels, much of the action takes place at a sweet factory!
Opal Plumstead might be plain, but she has always been fiercely intelligent. Yet her scholarship and dreams of university are snatched away when her father is sent to prison, and fourteen-year-old Opal must start work at the Fairy Glen sweet factory to support her family. Opal struggles to get along with the other workers, who think her snobby and stuck-up. But Opal idolises Mrs Roberts, the factory's beautiful, dignified owner, who introduces Opal to the legendary Mrs Pankhurst and her fellow Suffragettes. And when Opal meets Morgan - Mrs Roberts' handsome son, and the heir to Fairy Glen - she believes she has found her soulmate. But the First World War is about to begin, and will change Opal's life for ever. The brilliantly gripping new story from the bestselling, award-winning Jacqueline Wilson.
The Good Book Guide Review
Young schoolgirl Opal suddenly finds herself in changed circumstances, and has to leave school to work in a sweet factory. There she discovers both the suffragette movement and first love. Opal is an outspoken heroine, and the story brings the period just before World War I to life. (Ages 8–11)
Opal Plumstead Press Reviews
Her ability to create interesting, lovable characters who navigate 9 to 12-year-olds through key moments in history is unmatched The Times
Oh my goodness! Opal Plumstead is Jacqueline Wilson's 100th book! That's prolific, right? I first discovered her work when I read The Illustrated Mum. It made me laugh. It made me cry. And, more than anything else, it felt truthful. I've been a fan ever since. So I'm proud to be reviewing her centenary story ... [Opal is] a fabulous central character - bright and sparky and an original thinker ... You can't help but root for her as she beats her own path through a rapidly changing world with real heart and determination ... Oh, and it reads like a breeze. Of course. What else would you expect? -- Jill Murphy The Bookbag
A brilliant writer of wit and subtlety. -- The Times
She should be prescribed for all cases of reading reluctance. -- Independent on Sunday
Has a rare gift for writing lightly and amusingly about emotional issues. -- Bookseller
If you loved this, you might like these...