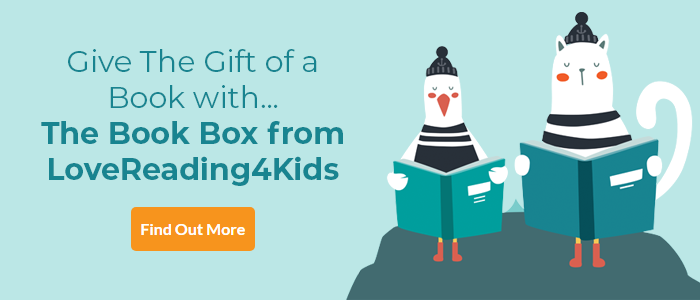 The Potion Diaries Review
Zoella Book Club title Summer 16 | July 2015 Book of the Month When the princess of Nova accidentally bewitches herself with an illegally brewed love potion, resulting in the biggest self-crush since Narcissus, there's an urgent need for an antidote. The kingdom's alchemists are sent out on the dangerous task of gathering ingredients. Amongst them is Sam, grand-daughter of one of the most talented alchemists ever but a definite underdog here, especially compared to the team from the giant ZoraAster Corporation. There's nothing like a quest to set spirits soaring, and this has extra ingredients to add to the excitement: magical settings, an on-off romance for Sam with Zain, gorgeous son of ZoraAster's chief executive, and a deadly rival in the shape of the King's evil sister. Princess Evelyn could be one of those Made In Chelsea girls, while Sam is definitely one of us. Great fun, and perfect summer reading! ~ Andrea Reece
The second in the series comes August 16 and is called The Potion Diaries: Royal Tour.
The Potion Diaries Synopsis
When the Princess of Nova accidentally poisons herself with a love potion meant for her crush, she falls crown-over-heels in love with her own reflection. Oops. A nationwide hunt is called to find the cure, with competitors travelling the world for the rarest ingredients, deep in magical forests and frozen tundras, facing death at every turn. Enter Samantha Kemi - an ordinary girl with an extraordinary talent. Sam's family were once the most respected alchemists in the kingdom, but they've fallen on hard times, and winning the hunt would save their reputation.
But can Sam really compete with the dazzling powers of the ZoroAster megapharma company? Just how close is Sam willing to get to Zain Aster, her dashing former classmate and enemy, in the meantime? And just to add to the pressure, this quest is ALL OVER social media. And the world news. No big deal, then.
The Potion Diaries Reader Reviews
Kids love to read and so in addition to our Lovereading expert opinion some of our Lovereading4kids Reader Review Panel were also lucky enough to read and review this title. You can read their full reviews by clicking here.
Neha Saji, age 12 - 'The Potion Diaries is an extraordinary novel! I would recommend this book to anyone who loves a great action thriller with what seems at first unrequited love.'
Rachel Galbraith, age 10 - 'Once you begin, like you've been enchanted by a potion, you will not put this book down.'
Lucy Minton, age 11 - 'I loved this book because it was exciting and entirely original.'
Lucie Harrison - 'It was absolutely captivating and right from the start I felt as if I had known Sam forever. It is a great concept and very well written, and I could barely put it down.'
Sue Wilsher - 'Strong characters and lots of action made this book a pleasure to read. Unable to put it down, I finished it in one sitting.'
Rebekah Marsh, age 12 - 'In this thrilling yet beautiful tale Samantha Kemi learns many lessons whilst trying to save the lives of others.'
Isla Moore, age 10 - 'Full of unexpected decisions, dangerous tasks and shocking plot twists: a potion maker's dream!'
Aimee, age 9 - 'Amy Alward, you are amazing! This book about Samatha Kemi is the best I have ever read! I like the facts that it gets more and more dramatic as we get to know her...'
Abby Blackwell, age 13 - 'This is a really good read from start to finish, with an amazing vision of an all-new 21st Century. All the characters are interesting and realistic, with creative and stimulating settings.'
Lucy Allan-Jones, age 13 - 'The Potion Diaries by Amy Alward is a thrilling must-read for any teenage girl. It combines The Hunger Games and A Little Princess to form an action-packed and enchanting tale.'
The Potion Diaries Press Reviews
Inventive, romantic, and downright delightful, Madly cast its spell on me from page one, and is the most fun I've had reading in ages! Sarah J Maas, author of the Throne of Glass series
'It's so cool! Zoe Sugg, aka Zoella
If you loved this, you might like these...