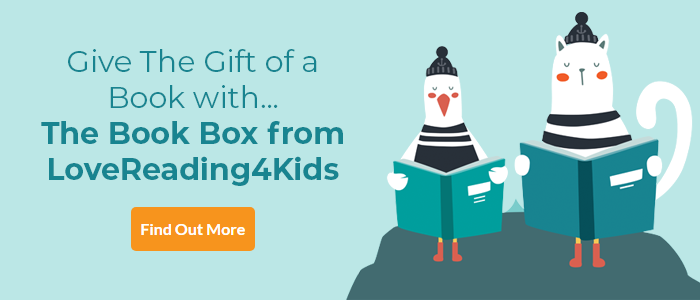 Fire Girl Review
August 2015 Debut of the Month Hazel Hooper is a Fire Witch but she doesn't know it until a demon snatches away her mother. To save Hecate, Hazel must leave the enchanted glade that's been her home and go into a world where people like her are persecuted by witch hunters. At least she's got her familiar to help, a dormouse called Bramley! It's a lively, exciting story and Hazel and Bramley are an appealing partnership. Hazel forms another alliance too – with a handsome young witch hunter apprentice, though by the suitably thrilling climax, they'll each feel betrayed by the other. It's a strength of the book that things are not just black and white, and this is rewarding as well as entertaining reading. ~ Andrea Reece
Fire Girl Synopsis
Twelve-year-old Hazel Hooper has spent her whole life trapped in a magical Glade created by her mother, Hecate. She's desperate to meet new people and find out about the world. And, more than anything, she wants to be a witch. But when her mother is kidnapped by a demon - everything changes ...Suddenly Hazel is alone in the world. Well ...not quite alone. For it turns out that Hazel does have magic - she's just not very good at controlling it. And she may have accidentally created a grumpy familiar in the form of a dormouse called Bramley. Determined to rescue her mother, the young witch and her mouse set out to track down the demon and find Hecate. However, it turns out that life outside the Glade is far more dangerous than Hazel ever could have imagined. Witch Hunters are everywhere - and the witches are using demons to fight back! Luckily for Hazel she manages to enlist the help of a handsome boy called David, and his drunken master, Titus White, who are expert demon hunters. And witch finders ...
Fire Girl is a fantastic new magical adventure from Matt Ralphs - perfect for young readers with a taste for the extraordinary!
Fire Girl Reader Reviews
Kids love to read and so in addition to our Lovereading expert opinion some of our Lovereading4kids Reader Review Panel were also lucky enough to read and review this title. You can read their full reviews by clicking here.
Sidney Greenslade, age 11 - 'Fire Girl is a very good, exciting story – a real page turner...I loved the magical tale of bravery, love and adventure and would highly recommend the book.'
Traviss Chaytors, age 12 - 'Brilliantly magical!...I really enjoyed this book because it is all full of suspense, action and drama.'
Kelis Spencer, age 11 - 'I love the book because I love the fact the book starts as if it is modern but as you read on it shows it is in the olden days.'
Chloe, age 11 - 'This is a magical book full of adventure and danger. I kept on wanting to turn the page and find out what happened next...I would give this book a 10/10!'
Francesca Hughes, age 13 - 'This book is about family, friendship and being yourself. It is truly breathtaking and will be adored by Harry Potter fans but, yet it's still unique and original.'
Dulcie Johnson, age 11 - 'An imaginative and fantastic adventure in magic and witches...I relate to 12 year old Hazel and the story is really gripping and imaginative.'
Rachel Ilsley, age 11 - 'I really liked this book and I hope another one will come out soon. I found this book magical, adventurous and exciting.'
Holly Wilkins, age 11 - The book says for age 9+, but some readers might want to be older. I hope there will be a sequel.'
Eloise Mae Clarkson, age 13 - The characters were brilliant and unique with personality. The plot (which was fantasy and thriller) was great with twists. I would rate it five out of five stars.'
Amy Laws, age 14 - I found Fire Girl really intriguing...I would recommend the book to anyone who likes to read about different worlds and supernatural creatures such as witches and demons.'
Sam Harper, age 11 - 'Captivating and fast-paced with lots of really good twists...the whole book made me want to discover more about the 1600's.'
Hannah Parsons, age 13 - I think that this story is very exciting and interesting, you will find yourself glued to the page! I also think that this book has a unique storyline.'
Alice East, age 10 - 'This book keeps you on the edge of your seat as it is full of excitement, adventure, magic and DANGER!! This is a nail biting adventure with simple but gripping language.'
Amelia White - 'This book is better for the younger readers. I read this book but it wasn't really my type, however other people will most likely enjoy it!'
Jasmine Harris-Hart - 'A magical and exciting adventure story, great for both girls and boys.'
If you loved this, you might like these...
CHECK OUT OUR INDIE AND SELF PUBLISHED BOOK REVIEW AND PROMOTION SERVICE
Read More
×