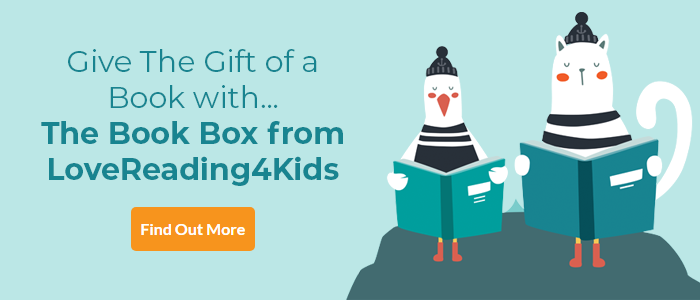 The Bear and the Piano Review
Winner of the Illustrated category of The Waterstones Children's Book Prize 2016.
A young bear cub finds a piano in the forest and after a first hesitant 'PLONK', he returns to it every day for years until he has grown strong, and the sounds that he makes on the piano are melodic and beautiful. The other bears love listening to him but one day a girl and her father overhear his concert and persuade him to go with them to the city and play in front of thousands. Swapping the tranquillity of the forest for the bright lights of Broadway brings the bear fame, but he misses his friends and decides to return to play again for the most important audience of all. It's a beautiful story, and illustrates perfectly the effect of music on performer and audience. Litchfield's illustrations are very special indeed: he plays beautifully with light and shade, in both the forest and concert hall scenes, to create atmosphere and to illuminate his hero and his message. ~ Andrea Reece
The Bear and the Piano Synopsis
One day, a young bear stumbles upon something he has never seen before in the forest. As time passes, he teaches himself how to play the strange instrument, and eventually the beautiful sounds are heard by a father and son who are picnicking in the woods. The bear goes with them on an incredible journey to New York, where his piano playing makes him a huge star. He has fame, fortune and all the music in the world, but he misses the friends and family he has left behind.
A moving tale of exploration and belonging from an exciting debut author-illustrator.
The Bear and the Piano Press Reviews
'One of the most distinctive and original book debuts of the autumn.' The Bookseller: Selected for the Children'?s Special Picture Book category
'…His vivid, atmospheric scenes of forest and city are imagined on a vast scale, but there is an accessible warmth and humanity to them.'? - Editor's Picture Book choice, selected as a Highlight of the Season in the Children'?s Autumn Buyer'?s Guide.
'We love the distinctive art style and the charming concept! Within the book, lessons about exploration and belonging are learned.' Selected by The Reading Room for Top 10 Children'?s Books to Get Excited About for Children'?s Book Week
If you loved this, you might like these...