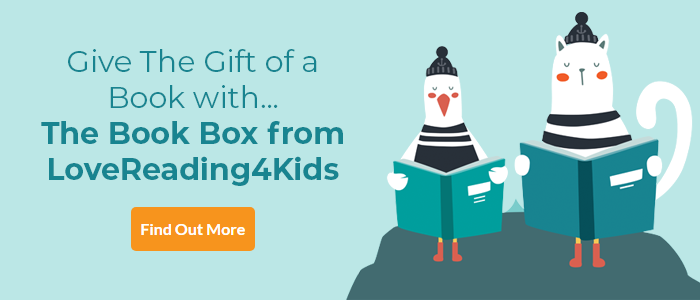 More of Me Review
One of our Books of the Year 2016 | Winner of 2016 Edinburgh International Book Festival First Book Award | February 2016 Debut of the Month | We all live with our past selves – and it can be pretty uncomfortable – but Teva does so literally: once a year Teva splits into two, the new version goes out into the world, the old on remains stuck at home with her younger selves. It's a clever, disturbing idea that vividly demonstrates the process of growing up: fifteen year old Teva loves her boyfriend Ollie, sixteen year old Teva has definitely outgrown him. Of all of us, teenagers are surely the most enthralled by ideas of self and self-determination and this creepy, unusual novel will have them glued to the pages.
Readers will also enjoy Teri Terry's equally sophisticated sci-fi thrillers Slated, Fractured and Shattered. ~ Andrea Reece
------------------------------------------
Evans' win marks the first time a YA novel has won in the seven years the Edinburgh International Book Festival First Book Award has been running.

Any book that features in the festival's public programme is eligible for the award. Evans beat off competition from 45 other début novels and short story collections after winning a public vote.
"I am stunned to have won this award – when I saw the calibre of the other authors I thought I didn't have a hope," said Evans. "So often children's fiction is seen as the poor cousin to adult books – yet in it, we tackle some of the hardest subjects in the most innovative of ways. I am so proud to hold the banner up for YA fiction."
Janet Smyth, director of the children's and educational programme at the festival, said: "The First Book Award is such an important element to our Festival programme and one of the most exciting ways for us - and our audience - to discover emerging writers. I read Kathryn's novel, More of Me, in manuscript form last autumn and I was immediately gripped by her characters and impressed by the subtle and skilful storytelling. She is a hugely deserving winner and a very exciting new voice in YA fiction and I can't wait to see what she writes next."

More of Me Synopsis
Teva seems normal. But at home she hides an impossible secret: 11 other Tevas. Because once a year, Teva splits into two, leaving a younger version of herself stuck at the same age, forced to watch the new Teva taking over her life. But at 16, Teva's had enough. She's going to fight for her future - even if that means fighting herself. Imagine all your friends growing up, moving on, and you being stuck in one year of your life...More of Me is an incredible, unforgettable story of identity, friendship, love and sacrifice.
More of Me is Kathryn Evans first novel, and was partly inspired by her childhood: "Sadly, my mother died when I was very small and for a lot of the time I wasn't very happy. I have a strange perspective looking back on my child self. I view her with pity, but that unhappy child doesn't feel like me. She feels like someone else. I think a lot of people do this, maybe on a smaller scale – do you ever get a feeling of gratitude to yourself for having done something the day before that you now don't have to…or irritated with your yesterday-self for not doing something you now have to catch up with? Those feelings, combined with understanding anxiety issues a lot of young people have as they're growing up, were the spark that Teva grew from."
More of Me Reader Reviews
Teens love to read and so in addition to our Lovereading expert opinion some of our Lovereading4kids Reader Review Panel were also lucky enough to read and review this title. You can read their full reviews here.
Charlotte Crisp, age 15 - 'An interesting idea that has made a great book.'

Jessica Anderson, age 13 - 'A superb, fast paced read with a completely unique concept. This book should be read in one sitting!'
Chloe Shortall, age 19 - 'I really enjoyed this book. The storyline was unique and fascinating. The surprise plot twist at the end was brilliant. I would recommend this book to teen readers.'

Jodi Coffman, age 14 - 'I couldn't put this book down as the plot was so interesting and unexpected. I recommend this book to anyone who wants an original and gripping book to read.'

Emma Hughes - 'This book is certainly an exciting new take on the coming of age story. I enjoyed its unusual plot, and will be looking out for more books from the author.'

Charnell Vevers - 'It was fascinating to read and I devoured it in one sitting because I couldn't escape the story, I needed to know what was happening.'

Laura, age 17 - 'A really intriguing book with a great story.'
Sophia - 'This book was brilliant! Blew me away... So much had gone into it I literally could not stop reading! Thank you!'
Brodie, age 13 - 'This book was absolutely impeccable. Evans really out did herself, from the interesting plot to the individual details, everything is pieced together to make an absolutely fabulous book.'
Lucie Harrison - 'I absolutely loved More of Me! It was so unique...with an unpredictable plot which had me hooked all the way through.'
Humaira Kauser, age 17 - 'Original, Enthralling and hard to put down.'
Amelia Corrick-Gough, age 14 - 'This book is one of my favourites. What if I was Teva? What would it be like to have no future, to never see my friends again? I bonded with them like no others because of their poor quality of life...I won't forget this book anytime soon!'
Jenny Duffy - 'A strange and startling read, More of Me gets under the reader's skin.'
More of Me Press Reviews
"Trust me, you are going to LOVE THIS BOOK! It is like nothing I've ever read!" Serendipity Reviews
"Weird, wonderful and utterly fabulous" – Teri Terry
"An attention-grabbing début from Kathryn Evans, which kept me surprised right up to the end." - Mary Hoffman, author of the Stravaganza series
"A tense, thought provoking thriller about the (quite literal) pain of growing up. What is really wrong with Teva? I couldn't put this novel down!" Bryony Pearce, author of Phoenix Rising
"A super-smart, standout read that takes a pinch of sci-fi, a dash of romance and a hefty dose of tension and mixes them up in a contemporary test-tube." – Tamsyn Murray, author of My So-Called Afterlife and Completely Cassidy


If you loved this, you might like these...