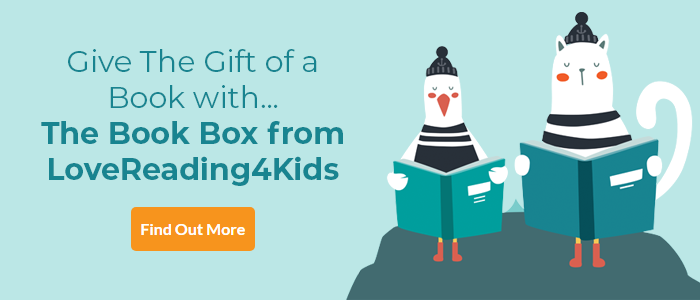 The Serpent King Review
April 2016 Debut of the Month High school student Dill knows what it is to feel "the crushing weight of destiny". His granddad went mad after a copperhead viper killed his daughter, and his dad, a fanatical Pentecostal minister, makes his congregation handle deadly serpents to prove their faith. While his father is now in prison for a terrible crime, Dill feels shackled by these family demons, and also by poverty, bullying and a fiercely religious mum who blames Dill for his father's imprisonment.
Dill also knows he's lucky to have friends like Travis and Lydia. While staff-wielding Travis finds sanctuary from his violent drunk of a dad in fantasy books, Lydia is an energetic fashion blogger from the right side of the tracks. But everything shifts as the three friends embark on their last year of high school. Lydia is all set to study journalism in New York, Travis is excited about his burgeoning relationship with a fellow fantasy geek, but Dill has no hope for his future. He's terrified of losing Lydia, and terrified that he's already been poisoned by his family's legacy. He finds some solace in song-writing but, when tragedy strikes, Dill descends to a very dark place and it takes supreme strength and love to untangle himself from the strangling grip of grief and despair.
This southern gothic story about small-town small-mindedness, religious fanaticism, wrestling family demons and the redemptive power of friendship really is an exquisite gem; an unforgettably haunting tale that imprints itself on your heart. ~ Joanne Owen
The Serpent King Synopsis
A dark, southern gothic novel about small-town dreams, love and grief.
Dill's father is in jail for an unspeakable crime. Shunned by the neighbours in their small religious Tennessee town, Dill and his mother try to make ends meet. Dill's only respite from poverty and prejudice are his two friends: Lydia and Travis. Travis is an oddball, finding sanctuary from his violent father in his obsession with an epic fantasy saga. Lydia is fast-talking and fiercely creative, pinning her hopes on her achingly cool fashion blog.
Dill fears his heart will break when she escapes to a better life in New York. Dill wants to get through his final year of high school in one piece. But there's a dark secret at the heart of his family, a serpent poisoning his blood, filling him with despair. Dill must confront this legacy of madness and desperation before it tears him apart.
The Serpent King Reader Reviews
In addition to our Lovereading expert opinion some of our Lovereading Reader Review Panel were also lucky enough to read and review this title. You can read their full reviews by clicking here.
Lauren Coffman, age 16 - 'The Serpent King is engaging, heart-wrenching, exciting and so, so real...Zetner's writing is utterly compelling...a fantastic book and an astonishing debut.'

Charnell Vevers - 'Every so often a book comes along that manages to touch and move all those who read it, the kind of book you know people will still be talking about in years to come - The Serpent King is one of those books.'

Vikki Patis - 'Zentner writes exquisitely well for young people...It's inspiring yet heart-breaking, and will resonate with anyone who's ever had to decide what kind of person they wanted to be.'
Humaira Kauser - 'Wow. This is probably the new hottest YA book of 2016! This book deserves so much praise!'
Edel Waugh - 'This is one of those books that you remember long after finishing it. I recommend this to everyone as I can't praise it enough. Beautiful!'
Izzy Read - 'a tale of emotion and poverty in a small southern town, viewed from the eyes of those who do not want to be there. It made me laugh and cry simultaneously, and clawed me in.'
Emma Hughes - 'I thought this book was good, I liked the characters.'
The Serpent King Press Reviews
'Zentner explores difficult themes head on while tempering them with the saving grace of enduring friendship' Publishers Weekly, starred review
'Zentner writes with understanding and grace - a new voice to savor' Kirkus
'The Serpent King is a book you won't be able to resist or forget. I savoured every syllable and fell in love with every page' John Corey Whaley Printz Award-winner
If you loved this, you might like these...