Christmas Eve is my favourite day of the festive celebration. It is a truly magical day with the anticipation of a visit from Santa Claus (or Father Christmas in my house) building to a crescendo as bedtime nears.
Families have their own traditions around the magic of Saint Nicholas and Christmas Eve; some leave a carrot for the reindeer, or sprinkle oats outside. Father Christmas might be treated to a mince pie or something stronger. Some even have to endure a naughty Christmas Elf causing havoc through their house on the run up to the big day. The tradition of the Christmas stocking is thought to originate from the charitable activities of Saint Nicholas, and now children across the globe hang out their stockings, leave a pillowcase at the bottom of their bed or a sack under the tree, waiting to be filled with toys and treats. How he gets around the WHOLE WORLD in 24 hours is a total mystery but he certainly needs some assistance. Martha Mumford suggests that the bunnies help him in her festive lift-the-flap book We're Going on a Sleigh Ride starring our favourite little bunnies. The Tiny Reindeer also lends a hand in Chris Naylor-Ballesteros heart-warming story about a small reindeer who does a big deed to help a little girl remember her granddad. Toddlers will love the sense of adventure as Tiny goes on his secret seasonal quest and the illustrations are packed with atmosphere and Christmas charm.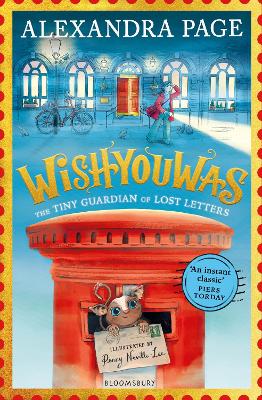 Just in case Santa needs a little help choosing presents for every child - which must be quite a headache - many kids will pen him a letter. If you get your letter into the Royal Mail by 30th November FC might have time to send a reply and if you miss that date, he's working overtime at the NSPCC. And if, by some catastrophe, the letter for Father Christmas is lost we can rely on Winston to save the day in Alex T Smiths festive adventure, How Winston Delivered Christmas. This is the chapter book edition of the modern Christmas classic, with gorgeous black and white illustrations from the author throughout and is the perfect gift for newly confident readers. On a similar theme of missing letters and festive adventure, older readers will be swept back in time to a smog-shrouded 1950s London in Alexandra Page's cleverly created magical world. Penny Black feels lonely but her Christmas wish is answered when she meets a mysterious furry creature called a Wishyouwas working underground in her uncle's post office.
Answering the age-old Christmas conundrum How Does Santa Go Down the Chimney? superlative picturebook duo Mac Barnett and Jon Klassen have some suggestions. The logic of a large person and a small chimney just does not compute.... With their typical deadpan humour and wonderfully expressive illustrations (the reindeers are very droll – especially when they have to give Santa a helpful kick when he gets stuck halfway) they come up with increasingly bizarre and absurd ideas. As the last line states, "Santa goes up the chimney the same way he comes down. And I have no idea how Santa does that. But I'm so glad he can." Hear hear.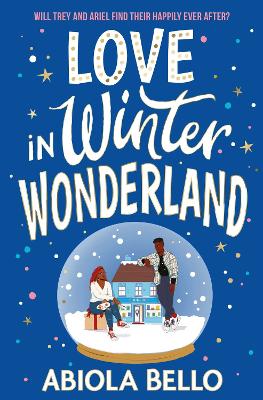 As Christmas Day dawns even the most soporific teenagers find it impossible to sleep in, excited to find what Santa has left them. Curling up with a book on Christmas morning is a treat and Love in Winter Wonderland is the ideal Christmas read for YAs who adore a classic hate-to-love romance. Suffused in the burgeoning love between two Black teenagers, London love and book love, Abiola Bello's race-against-time romance sparkles with seasonal magic and relatable real-life experiences. For more seasonal cheer, Juno Dawson's Stay Another Day is a cracker of a Christmas novel, pacy, racy and reeling with real-life struggles. As the big day draws closer, three siblings back home again for Christmas, find past liaisons and unfolding secrets envelop the family like a tangle of Christmas tree lights, setting the scene for a series of snowy showdowns and a whole lot of soul-searching.
On Christmas Day, the first day of Christmas, someone was once gifted a partridge in a pear tree but we'd prefer The BIG Christmas Bake - a scrumptious picture book from Fiona Barker and Pippa Curnick. The song The Twelve Days of Christmas is given a tasty spin - the partridge brings dried fruit, on the second day two speckled doves bring flour, the hens have baking powder, penguins bring sugar and gradually the ingredients for a cake are assembled and, on day ten, baked. It's iced on day eleven and eaten, at a big party, for tea on Twelfth Night.
And finally to our Children's Laureate, Joseph Coelho who captures the warmth, fun and magic of Christmas with a massive all-inclusive hug. Luna's mum and dad are separated but they have decided this year that they will all spend the day together, volunteering in the local community to take presents and food to people in need. Spreading true Christmas spirit, Luna Loves Christmas - well don't we all.
Scroll down for more festive reads, paperbacks and small novelty books that are perfect for a Christmas Stocking.