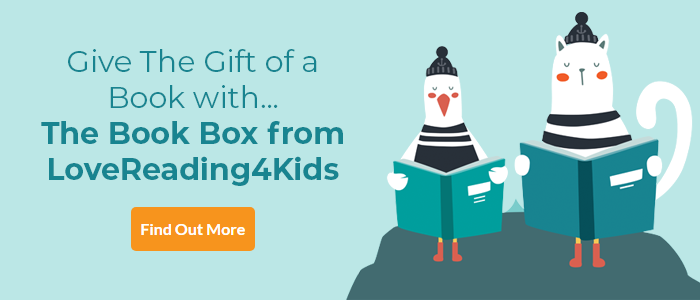 Witch Watch Review
Sibeal Pounder's Witch Wars books are absolutely fabulous! A mix of junior witch adventures, magic and fashion, they are totally original and become more appealing with each new book (this is number three). After the Big Exit, all colour disappeared from Sinkville, where young witch Tiga Whicabim has been living happily since she escaped there down the drainpipe in book one. But strange things are happening, first a green – yes, green – apple appears, swiftly followed by Tiga's nasty former guardian Miss Heks, in orange. What's happening and could evil witch Celia Crayfish be next to arrive? With its crazy situations, cast of eccentric characters, sparkling writing, and fashion fixes, this fiction à la mode. Laura Ellen Anderson's delectable illustrations make it even more gorgeous.
For more stylish reading for this age group see Harriet Whitehorn's Violet stories and the Royal Babysitter series by Clementine Beauvais, both illustrated by Becka Moor. ~ Andrea Reece

We've got some great stuff related to this book in our KidsZone.
Head over there and check it out now.
Witch Watch Synopsis
Tiga Whicabim loves her new life in the witchy, glitzy, black and white world of Sinkville. Now, suddenly, colour has started seeping back into Ritzy City - first there was a green apple in the middle of the road, and then Miss Heks reappeared in a garish orange dress. Tiga is very suspicious. But Miss Heks is only the tip of a very witchy iceberg.
As Tiga, Peggy and Fluffanora soon discover, all the Big Exit witches are back! And they want to destroy Sinkville once and for all. As Aggie Hoof hides in a cupboard, Tiga, Fluffanora and Peggy race to save Sinkville and end up finding an unlikely ally in Felicity Bat, whose irritatingly excellent witchcraft is exactly what they need.
The third glitzy adventure in the Witch Wars series, Witch Watch is perfect for fans of The Worst Witch, Eva Ibbotson's hilarious Which Witch?, and Witchworld.
Witch Watch Reader Reviews
Some of our Lovereading4kids Reader Review Panel were lucky enough to read and review the first in this series, Witch Wars. You can read their full reviews by clicking here.
Isabella Fitz-costa, age 8 - 'The illustrations are outstanding...I loved this book so much that I would like to read the next book in the series!!!'

Ella Meredith, age 8 - 'This book is about a girl called Tiger who become a witch. I would give it 5 stars.'

Lexie Partleton, age 8 - 'The craziest, funniest book I've ever read!'

Leoni Williams age 9 - 'I didn't really love all the fashion and dresses and shoes and stuff. I thought that was a bit boring. But my mum says that is because I'm a tomboy so other girls might like it.'

Keeley Spooner, age 10 - 'Some bits in Witch Wars let me down because there was a small bit of anger in the book.'
Emily Golding, age 7 ½ - 'it was hilarious - the names of the witches, where they lived and the competition that they have for the Witch Wars. What would you do with a shrivelled head?'
Grace Cuskeran, age 11 - 'a brilliant book about a girl called Tiga who meets a fabulous fairy called Fran who takes Tiga down the sink pipes to a place called Ritzy City where she takes part in Witch Wars.'
Evie Aconley, age 8 - 'An extremely exciting fun story.'
Caitlin Hill, age 7 - 'Tiga Whicabim knows nothing about being a witch, she doesn't even know she is one! And now someone mysterious has entered her in a witch contest...Brilliantly written book and fab drawings.'
Millie Barrett, age 8 - 'I loved this book! It is exciting because you never know who is going to win Witch Wars or who is going to be out in the next round. '
Chloe Fernandes, age 9 - 'A young girl called Tiga gets whisked off into a magical event called 'Witch Wars'. I thought this book was a good read but not one of my favourites.'
Jessica Banks, age 8 - 'I thoroughly enjoyed reading this book. I liked the characters and the story. The illustrations helped to bring the story to life. I would recommend this book.'
Jennifer Bridgeman, age 10 - 'Witch Wars is the funniest book I have read in ages. The main character is a girl called Tiga Whicabim. Tiga gets whisked away to a place under the pipes and underground to a place, Ritzy city.'
Annabelle Cassidy, age 6 - 'This book has really funny bits, great characters, and a fast pace, making you feel that the race to be the winner is really thrilling.'
Witch Watch Press Reviews
Praise for Witch Wars:
"Fizzing with fun…The short chapters and delightfully imaginative black and white illustrations make it easily accessible for young readers." – Daily Mail
"Fabulous fairies and fashion-forward witches battle it out in this lively read." – Observer
"I couldn't put it down" – Guardian Kids Reviews
"Completely bonkers fun, from the brilliant inventions…to the glitzy characters." – Mumsnet
"Silly spells, delectable dresses, magical mishaps and ridiculous riddles, this is a witch story like no other – and it's a blast! Laura Ellen Anderson's illustrations absolutely fizz with energy." – The Bookseller
"A completely fresh and fun take on witches, Witch Wars is for anyone who likes magic, adventure, fashion or a fabulous story." – Booktrust
"a glitzy, witchy new series full of adventure and fun" – WRD Magazine
If you loved this, you might like these...