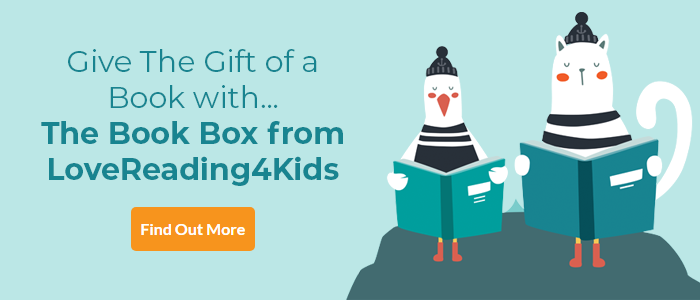 The Outliers Review
May 2016 Debut of the Month The Outliers is one of those twisty thrillers that run on paranoia. It will send readers' heartbeats soaring as their fears for the safety of central character Wylie increase, and they realise there is no-one she can trust! Wylie is in a bad place when the story starts – her mother has died in a car accident and her father, a research scientist, seems caught up in his work to the exclusion of anything else. Then Wylie's best friend Cassie goes missing and her boyfriend appears to ask for Wylie's help in finding her. Could Cassie's disappearance have something to do with Wylie's dad's project, and is she really, creepily, a decoy? Is the target for groups for fanatics, sinister state-backed police and even weirder types, really Wylie herself? Proceeding at break-neck speed this still finds time for romance too.
Readers who enjoy The Outliers would also like the Slated series by Teri Terry or Broken Sky by L.A. Weatherly. ~ Andrea Reece
The Outliers Synopsis
From New York Times bestselling author Kimberley McCreight comes the first book in a breathtakingly brilliant new trilogy, packed with tension, romance and thrilling twists and turns. They'll get inside your head...Imagine if you could see inside the minds of everyone around you - your best friend, your boyfriend, your enemies...? Imagine how valuable you'd be...Imagine how much danger you'd be in...Imagine being an Outlier. It all starts with a text: Please Wylie, I need your help. Wylie hasn't heard from her one time best friend, Cassie, in over a week. Not since their last fight. But that doesn't matter. Cassie's in trouble, and it's up to Wylie to do what she does best, save her best friend from herself. This time it's different though - Cassie's texts are increasingly cryptic and scary. And instead of having Wylie come by herself, Jasper shows up saying Cassie asked him to help. Trusting the super-hot boy who sent Cassie off the rails doesn't feel right, but Wylie has no choice. But as Wylie and Jasper follow Cassie's bizarre trail, Wylie has a growing sense that something is REALLY wrong. What isn't Cassie telling them? Who is she with and what do they want from her? And could finding her be just the beginning...?
The Outliers Reader Reviews
Teens love to read and so in addition to our Lovereading expert opinion some of our Lovereading4kids Reader Review Panel were also lucky enough to read and review this title. You can read their full reviews by clicking here.
Aimee Sweet, age 14 - 'McCreight has created a completely original, and I think truly incredible story that I'm sure will stay in my thoughts for a long while...Beautifully crafted, The Outliers is, without doubt, my 2016 favourite.'

Sophia Ufton - 'What a fantastic story, the plot was amazing! I loved reading this book and hope the author does more.'

Amy Laws, age 15 - 'Action packed and gripping- I flew through the pages of The Outliers.'
Natalie Hunter, age 14 - 'The Outliers was amazing, once I'd got into it I kept it by my side at all times...I love our main characters and their back stories especially how Wylie recounts moments from her past for us.I absolutely loved it!'
Izzy Read, age 15 - 'An interesting, emotional YA thriller that I finished in under 12 hours: I couldn't think of anything better!'
Nichola Greig-Wills - 'It allows you to explore your own imagination and provokes thought about the storyline which is strangely believable!'
Emma Hughes - 'I really enjoyed this book, it's an adventurous plot with lots of exciting twists and turns. A real page turner.'
Edel Waugh - 'This book had it all... mysterious road trip, missing friend, mental illness and lies, which is why I read this in one sitting.'
Charnell Vevers - 'As the first book in a new YA series this book will leave you desperate to get your hands on the sequel.'
Lauren Coffman, age 16 - 'Kimberly McCreight's writing in this book is amazing, and manages to successfully convey the atmosphere, tension and mystery throughout.'
Phoebe Doherty- Ozobiane, age 14- 'I'll be honest, the beginning of The Outliers kind of bored me. It was slow and in between flashbacks was very cliché and illogical.'
The Outliers Press Reviews
Praise for The Outliers:
A spellbinding thriller that keeps you guessing until the very last page. Sara Shepard, bestselling author of Pretty Little Liars
The Outliers is a fast-paced, emotional, and darkly compelling novel with an ending that works like a catapult. I can't wait to find out what McCreight has hidden up her sleeves! Julianna Baggott, bestselling author of Harriet Wolf's Seventh Book of Wonder and the Pure trilogy
Original and wholly addictive, The Outliers is a heart-pounding mystery that will leave readers desperate for the next book. Suzanne Young, bestselling author of The Program
McCreight's book is an edge of the seat page turner. Her ability to get at the core of what it means to be a friend, a girl, a human being in this society is at once thoughtful and dead on. Jacqueline Woodson, National Book Award winning author of Brown Girl Dreaming
McCreight keeps readers guessing as Wylie gets tangled in a web of lies, betrayal and dangerous secrets. And it is on only the beginning. NY Daily News
If you loved this, you might like these...