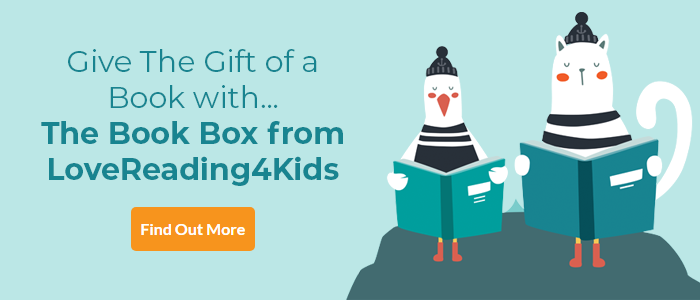 Broken Sky Review
One of our Books of the Year 2016 | March 2016 Book of the Month Broken Sky is the stunning start to 'The Broken Trilogy', an intriguing and wonderful mix of dystopian fantasy linked with disconcerting reflections of history and military, plus it's full of thrills, suspense, espionage and romance. It is nearly two thousand years after the clock restarted due to a terrible war and each country in the world is represented by pilots at the World for Peace complex. Rather than disagreements escalating to war, single Peacefighter pilots battle it out in the sky in a Peacefight, with the aim to win by shooting down the plane, not the pilot. 18 year old Amity is a Western Seaboard pilot, she is captivating and tenacious, the prologue throws her straight into action. L.A. Weatherly doesn't release all the information you need to know about this world straight away, she lets you piece it together, which brings a greater connection and understanding. I found myself completely immersed in this fascinating and original novel and quite simply didn't want to come up for air, I loved it and can't wait for the second in the series.

Due to the content, I would recommend this to older teens. ~ Liz Robinson
Broken Sky Synopsis
Welcome to a 'perfect' world. Where war is illegal, where harmony rules. And where your date of birth marks your destiny. But nothing is perfect. And in a world this broken, who can Amity trust?
Amity Vancour fights for peace, just like her father did, in a world where political disputes are fought by idolized teenage fighter pilots, and birth charts get passed around like secrets — deciding the fate of individuals, cities and states. As whispers of corruption begin to surface, and Amity's belief in her beloved system begins to unravel, she must take to the skies or make a stand.
From the bestselling author of The Angel Trilogy, comes the first in a thrilling new trilogy set in a distorted echo of 1940s America.
Broken Sky Reader Reviews
Teens love to read and so in addition to our Lovereading expert opinion some of our Lovereading4kids Reader Review Panel were also lucky enough to read and review this title. You can read their full reviews here.
Jodi Coffman, age 14 - 'Broken Sky was one of the best books I have read in a long time.'
Humaira Kauser, age 17 - 'This book is one to look out for. Broken Sky is going to be one of the hottest YA books of 2016!'
Amelia Corrick-Gough, age 14 - 'This book was so good! The ideas behind this world were very creative, and I particularly liked the ideas of peacefighters, those who take to the skies to fight another plane, keeping the peace.'
Edel Waugh - 'This was an interesting world created around astrological signs and how the world is grouped depending on them. It was an interesting and enjoyable plot and Amity was an inspiring female lead character.'
Eloise Mae Clarkson, age 14 - 'This is a book I would definitely recommend to a friend. I thoroughly enjoyed it and would rate it five out of five stars.'
Izzy Read, age 15 - 'A decisive tale of the oncoming of war- ironically set in a "perfect" world, where war is illegal...'

Broken Sky Press Reviews
'Written with Weatherly's trademark style, suspense, creativity and energy, this is a gripping, fascinating thriller peopled with seductive characters caught up in extraordinary events and perilous times.' - Lancashire Evening Post
'An intriguing and wonderful mix of dystopian fantasy linked with disconcerting reflections of history and military, plus it's full of thrills, suspense, espionage and romance... I found myself completely immersed in this fascinating and original novel and quite simply didn't want to come up for air, I loved it and can't wait for the second in the series.' - LoveReading4Kids
'One thing that I love about this book among a million other reasons are the characters... Amity - She's my girl. Not the typical YA heroine and that makes it even better. She's straightforward and brave. She stands up to what is right even if it means risking her life' - Miriam is Reading
'Action, romance, heartbreak, betrayal, agonising guilt and heartstopping tension: Broken Sky has it all. Oh, and fascinatingly detailed Spitfire dogfights. And delightful future-historical period detail. And TWISTS; dear Lord, the twists. And by the way, it's more than suitable for fully-grown adults as well as young ones' - Awfully Big Reviews
If you loved this, you might like these...