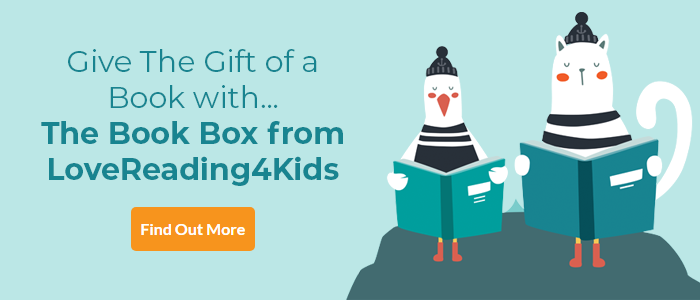 LoveReading View on The Accidental Secret Agent
The story of a boy who accidentally becomes a secret agent, Tom McLaughlin's new book is laugh-out-loud funny, particularly if, like its hero, you daydream of being James Bond. An ambitious money-raising stunt involving a zip-wire and an ornamental fountain brings schoolboy Kevin Twigg to the attention of Jake Pond, a diminutive spy looking to take unofficial time off. Before you can say shaken not stirred the two have swapped places, and Kevin finds himself on a dangerous mission for MI7. He might be geeky in real life, but Kevin turns out to be a surprisingly effective secret agent, managing to infiltrate a gangster party, blag his way into a bank vault and fly a helicopter before unmasking his headmaster as the arch villain. Extremely silly, but exciting too, this spy spoof is licensed to thrill!
Shortlisted for Best Crime Novel for Children aged 8-12, CrimeFest Gala Awards 2017 | June 2016 Book of the Month | In a Nutshell: espionage – laughs – fake moustaches.
Books in The Accidental Series:
1. The Accidental Secret Agent
3. The Accidental Prime Minister
5. The Accidental Father Christmas

Readers could go on to Anthony Horowitz's cracking spoofs such as The Falcon's Malteser, and they'll also enjoy David Solomon's award-winning My Brother is a Superhero. ~ Andrea Reece
The Accidental Secret Agent Synopsis
Schoolboy turns secret agent in this hilarious spy spoof!
Before you read this, I want you to carefully check that no-one is reading over your shoulder - go ahead, do it now. First off, that was terrible - really obvious. If I'm going to tell you top secret government information, you're going to have to be a bit more stealthy. Try again. Was anyone looking? No? Right, then I'll begin. This year the secret service made a major mix up, they mistook a 13-year-old boy called Kevin for a secret agent (I know, so much for an 'intelligence' agency). This was the sort of kid that would try and zip wire across a building and end up falling head first into a fountain with his bum on show, so can you imagine what happened when he was allowed access to the amazing sort of spy gadgets that James Bond would use? Despite this, it was up to Kevin to save us all from an evil supervillain. It was the most dangerous, daring mission in the history of the secret service, and also its biggest blunder. This top secret book uncovers the entire story of Kevin's fateful and hilarious mission.
The Accidental Secret Agent Reader Reviews
Kids love to read and so in addition to our Lovereading expert opinion some of our Lovereading4kids Reader Review Panel were also lucky enough to read and review this title. You can read their full reviews by clicking here.
Daniel Bisland, age 8 - 'I give it 10/10. I recommend it to 8+ wannabe spies, so that they learn how to be proper spies!'
Sathana Selvamaran, age 10 – Baring Primary School 'I think this is a funny book – a bit funnier than the Diary of a Wimpy Kid.'
Aarav Mehta, age 7 - 'The book was so funny that you are going to fall off your chair in laughter.'
George Daniels, age 7 - 'This guy really hit the trigger! This book is full of humour and adventure. A good read for fans of really silly stuff...is sure to have you guffawing yer pants off.'
Lewis Briggs, age 9 - 'The Accidental Secret Agent is brilliant and awesome! I will read it again and again and I will never get bored. I'll be begging my mum for the next book in the series. I love this author.'
Hannah Minton, age 10 - 'A realistic character with a not so realistic job creates a 'can't put it down' book.'
Ava Sorrell, age 9 - 'The Accidental Secret Agent is an amazing book that will make every child beg to read more Tom McLaughlin!'
Sam Harper, age 11 - 'A hysterical secret agent adventure that is still making me laugh now. You'll want to read it again and again. Hilarious!'
Ellen Cox, age 9 - 'Loved it - laugh out loud funny!'
Ross O'Gorman, age 9 - 'The Accidental Secret Agent by Tom McLaughlin is a hilarious story about a thirteen year old schoolboy called Kevin Twigg who finally gets to fulfil his dream of being a spy.'
Caitlin Hill, age 9 - 'Really funny! Wanted to read it in one go (but couldn't because it was bedtime).'
Annie Sherratt, age 11 - 'This book is hilarious and I couldn't put it down.'
Tariq Mustfa, age 10 - 'This book is funny but it also has an important message. It reminds us that you achieve more when you work together.'
Alex Hall, age 10 - 'This was a funny book - I laughed out loud. I felt I was part of the world of secret agents - I will keep an eye out for anyone looking over my shoulder from now on!'
Emily Yates, age 9 - 'The Accidental Secret Agent is an exciting, embarrassing, funny, easy read. I would recommend this to readers 8yrs plus, especially boys.'
The Accidental Secret Agent Press Reviews
Praise for The Accidental Prime Minister:
a totally hilarious story, brilliantly written and amusingly illustrated - with clear undercurrents of reality - Parents in Touch
If you loved this, you might like these...