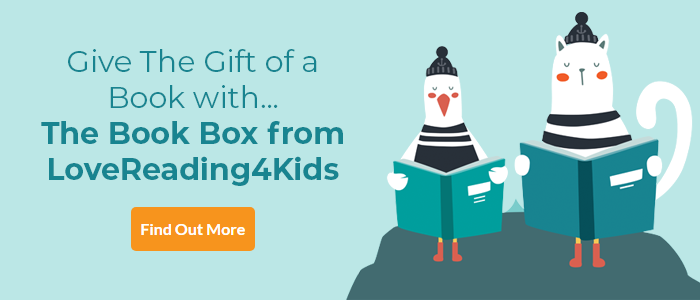 Ultimate Guide to Mapping Review
Maps are wonderful things and this practical and inspiring book explains to children perhaps too used to relying on satnavs and iPhones how to use maps, and even how to make them. It's full of fascinating facts on the different ways humans have invented to represent the world on paper and to safely navigate the globe. The information is clearly laid out and very attractive to look at, and this is a book to encourage browsing. Justin Miles is an explorer and adventurer and the final sections suggest kids head out on their own expeditions; they might very well be inspired to do that after reading this book. ~ Andrea Reece
Ultimate Guide to Mapping Synopsis
An easy-to-follow manual full of essential information for any young person with an interest in maps and a sense of adventure. This book is packed full of map projects and games, as well a practical guidance for those putting their new navigation knowledge to the test outdoors. Readers will learn how to understand map symbols and legend, navigate without a compass, create their own maps, plan their own map-reading expedition, and even how to use their mapping skills on a geocaching adventure. With its fast pace, clear instructions and nuggets of information, this authoritative guide will appeal to a wide readership age. Written by one of the few full-time explorers in the world, this book won't just whet child's appetite for adventure; it will give them the tools to set off on one, too.
You might also like The Ultimate Survival Guide for Kids and The Ultimate Explorer Guide for Kids.
Ultimate Guide to Mapping Press Reviews
'With satnavs and maps on phones, we don't want to let map-reading become a thing of the past - it can be so enjoyable. With this practical book, children will learn to understand maps, make their own cartographic creations, and set out to find their own way around - there's even a compass included. I was fascinated by the plethora of facts included in the page margins, with with topical references for easy navigation and fascinating facts, such as The Babylonians first mapped the stars over 2,500 years ago. The book is excellent for supporting KS2/KS3 geography, with explanations of topics including longitude and latitude, satellite navigation, bathymetric maps, how to read grid maps, and how to make a scale map of your house and yard. There are plenty of illustrations and diagrams to make it all clear, plus step-by-step guides to a range of projects. It's a great way to encourage children to get outdoors, and to explore - and don't forget that modern technology which will be a great backup to reassure parents that their children will navigate their way home.' Parents in Touch



If you loved this, you might like these...