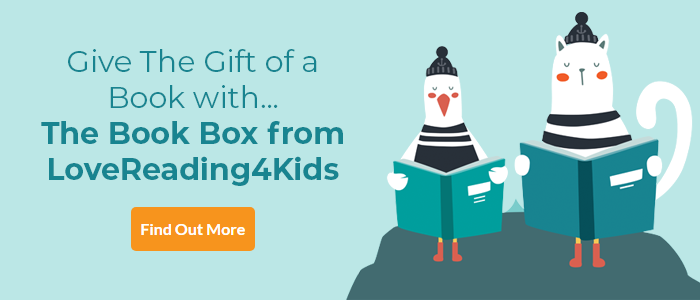 Two Weeks with the Queen Review
A blackly comic tale as relevant to children's lives as ever, from a writer who can perfectly blend pathos, wisdom and humour
A favourite of August 2011 Guest Editor Julie Hearn.

To writing a moving and funny book, especially for children, about as serious a subject as cancer is a remarkable achievement. Two Weeks with the Queen is a remarkable example of such a thing. Sent away from his home in Australia to stay with his aunt ands uncle in London while his parents nurse his brother Luke through the final stages of cancer, Colin sets out on a mission. If only he can reach the Queen, he reasons, she'll be able to put him in touch with the best cancer doctor in the world and Luke will be made well. But nothing is so straightforward. Instead, Colin meets some remarkable people and, through them, he is able to share some of the universal grief of loosing a person you love. Profoundly moving, deeply serious but also wickedly funny. Click here to see other Morris Gleitzman titles.
Other Info
Perfect for Reluctant Readers as well as keen readers. To view other titles we think are suitable for reluctant readers please click here.
Julie Hearn says:
It is a rare writer who can make readers giggle, and then move them to tears, in the space of a few paragraphs. Morris Gleitzman has that knack, and makes it seem so easy (grrr!). I read Two Weeks with the Queen while studying children's literature as part of a degree course. It gave me valuable insights into writing about sensitive issues (in this case terminal illness) for younger readers. I passed my copy on to the eleven year-old son of a friend of mine – a boy who "hated" reading. He read until his eyes stung, unable to stop until he knew how things turned out for Colin and his brother (the ending, by the way, is exactly right; positive without hitting the 'happy ever after' note that a less skilful writer might have gone for). My friend's son demanded more Gleitzman. "Have you read Bumface?" he asked me. I hadn't. "Read Bumface," he said. "It's ace." I got hold of a copy of Bumface. I read the first page – and laughed so much my ribs twanged.
Two Weeks with the Queen Synopsis
When Colin's brother Luke becomes seriously ill with leukemia, he is determined to get the best help possible. He is sent to stay with relatives and attempts to go to the top - the Queen first, and failing her, the best cancer doctor in the world.
If you loved this, you might like these...