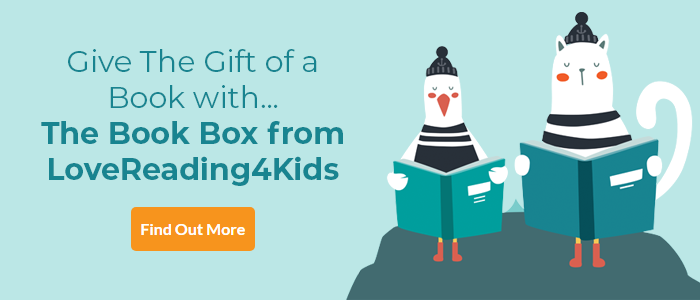 Orangeboy Review
Gripping contemporary thriller told with a gritty authentic voice, involving lots of twists and turns
Longlisted for the UKLA 2018 Book Award | Winner of the YA Book Prize 2017 | Winner of Waterstones Children's Book Prize 2017, Older Fiction category | Shortlisted for Best Crime Novel for Young Adults, CrimeFest Gala Awards 2017 | Shortlisted for the Costa Book Awards, Children's Book category, 2016
A young man has an impossible choice to make, in this powerful coming of age urban thriller. The action is uncompromising and powerful, yet punctuated by moments of extraordinary tenderness and it will challenge preconceptions and melt the hardest heart.
Other Info
The Costa Judges said: "A gripping topical thriller by a fresh new voice in children's fiction."
A message from the Publisher who acquired this debut novel: "I knew I wanted to acquire this novel before I'd finished the first chapter. Patrice is going to be a new star in contemporary YA, and I can't wait to get this exceptional book into the hands of readers."
Florentyna Martin, Waterstones children's buyer, said: "Orangeboy is a truthful and gripping novel from a fantastic new talent in YA. We were particularly struck by the energy and flair of the writing, and Lawrence's gift for creating rounded, believable teen characters, and we can't wait to see what she does next."
Orangeboy Synopsis
Not cool enough, not clever enough, not street enough for anyone to notice me. I was the kid people looked straight through. NOT ANY MORE. NOT SINCE MR ORANGE. Sixteen-year-old Marlon has made his mum a promise - he'll never follow his big brother, Andre, down the wrong path. So far, it's been easy, but when a date ends in tragedy, Marlon finds himself hunted. They're after the mysterious Mr Orange, and they're going to use Marlon to get to him. Marlon's out of choices - can he become the person he never wanted to be, to protect everyone he loves?
Orangeboy Press Reviews
A gritty coming-of-age drama urban thriller with a powerful message and an irresistable central character. The Voice
A contemporary urban thriller with a powerful family drama at its heart. The Bookseller
I liked the lack of judgement the author made and the fact this is ultimately an action packed story with a strong male protagonist. Bibliomaniac
Orange Boy is a page turner. It gripped my heart from page one and didn't let go. Marlon goes on a date with the hottest girl in school and his world begins to tip. And it doesn't stop until everything in his life is upside down. Faced with almost impossible choices, Marlon has to grow up fast and work out exactly who he is at the same time as working out how to survive. This is a book that explores the meaning of family, friendship and loyalty. And it does so with intelligence and sensitivity. It's fast, clever, often funny and always truthful. Patrice Lawrence is a writer to watch. Jenny Downham, author of 'Before I Die'
What a book! Such a gripping, gritty storyline, with such wonderful, believable characters. Loved it. Tanya Landman, author of Buffalo Soldier
If you loved this, you might like these...