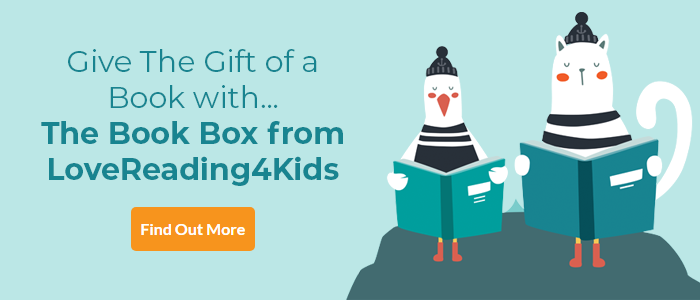 The Wildings Review
July 2016 Debut of the Month The streets and alleys of the Nizamuddin quarter of Delhi provide the backdrop for this thrilling story of warrior cats. There's a real sense of unease and danger in the opening chapters when a strange cat takes over the Sending, the psychic network through which the cats communicate. That cat is Mara, a house cat and no danger to the strays, or wildings as they call themselves. But they'll need her help when a real danger threatens. Filled with a large cast of fascinating and unusual animal characters, tigers, weasels and birds as well of course cats, this is a real page-turner, and the cats' eye view of the world is very cleverly maintained.
The description of this as a feline Watership Down is very apt. Readers would also enjoy the Warriors series by Erin Hunter, Inbali Iserles's Tygrine Cat books and SF Said's Varjak Paw novels. ~ Andrea Reece
The Wildings Synopsis
Pushkin Press brings you the thrilling adventures of a rebellious gang of street cats – an Indian Watership Down.
Prowling, hunting and fighting amidst the crumbling ruins of one of Delhi's oldest neighbourhoods, are the proud Wildings. These feral cats fear no one, go where they want and do as they please. Battle-scarred tomcats, fierce warrior queens, the Wildings have ruled over Nizamuddin for centuries. Now there is a new addition to the clan - a pampered housecat with strange powers that could turn their world on its head. And something is stirring in the old Shuttered House - something dark and cruel and dangerous. As a terrifying new enemy emerges from the shadows, the Wildings will need all the allies they can get, as they fight for Nizamuddin, and their lives.
The Wildings Reader Reviews
Kids love to read and so in addition to our Lovereading expert opinion some of our older Lovereading4kids Reader Review Panel were also lucky enough to read and review this title. You can read their full reviews by clicking here.
Sidney Greenslade, age 12 - 'The Wildings is an outstanding book set in a world of warrior cats who face a new and terrible danger. Exciting, touching and thrilling - read it now!'
Toby Little, age 8 - 'I really enjoyed this book, and I think everybody should read it, because the author describes her places and objects really well, and the story is amazing and incredible.'
Sam Harper, age 11 - 'This brilliant animal adventure is a must-read for anyone who loves animals, especially cats. I can't wait for the next in the series. Fantastic!'
Harriet Harper-Williams, age 10 - 'At the beginning it is a bit difficult to understand what is going on, but after the first few chapters you get really interested in the characters and in the story.'
Mia Goodman, age 9 - 'It is full of adventure and enjoyable to read. I would recommend this book for anyone aged 12 plus as some of the vocabulary is quite hard to understand.'
Josh Parcell, age 9 - 'This book is fantastic because it displays friendships, guts, battles and victory.'
Charlotte Cassidy, age 11 - 'The Wildings is an exciting, gripping book that really pulled me into the story and made me want to keep reading more.'
Anastasia Abdian, age 12 - 'To describe The Wildings in one word, it would be: flawless. This is a book that will draw you in and keep you hooked to the story the whole way through. '
Evie Young, age 11 - 'I thought this book was really well written, the author really made me think about animals in the wild and how we should treat them. '
Miyah Smith, age 10 - 'It took a while for me to get into this book, but when I did I really enjoyed it. It was beautifully written and probably one of the best books I've read this year.'
Louie Mee, age 10 - 'There was too much description of the setting and the names were difficult to remember and this made it confusing.'
Oliver Thorpe, age 10 - 'The Wildings is an addictive book. Once you get into it you can't get your head out of it.'
Advika Mehta - 'The Wildings is an excellent book. It kept me occupied for a few hours and I wished it would last forever. I would recommend this book to anyone who likes adventure or animal books and who is age 8 or above.'
Anastasia Abdian - 'To describe The Wildings in one word, it would be: flawless. This is a book that will draw you in and keep you hooked to the story the whole way through.'
Edward Bailey, age 11 - 'Not the best, could be clearer.'
The Wildings Press Reviews
Nilanjana Roy's stories are a delight to read Salman Rushdie
A vivid read The Times of India
A few pages into Nilanajana Roy's The Wildings, you'll wish you had whiskers and could mew... a page turner and a charming read DNA India
Could well become a classic in its own time Sunday Guardian
If you loved this, you might like these...