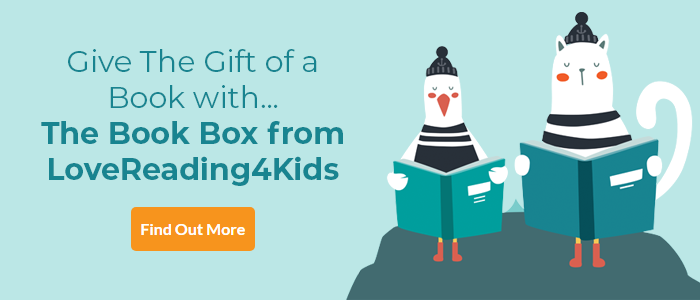 Voyage to Magical North Review
Shortlisted for the Children's Book Award 2017 - Books for Younger Readers | July 2016 Debut of the Month | In 3 words : pirates – magic - fellowship | In what is hopefully the first in a long series, Voyage to Magical North mixes together orphans, pirates, spells and an evil magician and in a way that feels fresh and sparky. Brine, foundling and servant, and Peter, apprentice magician, both have reasons for running away from what's called home. They've not got far before they run into the Onion captained by legendary pirate Cassie O'Pia. The adventure that follows includes a search for treasure, heroic librarians, exploits in the belly of a whale and much more. Original, packed with excitement, humour and moments of quiet insight too this is a real treat. ~ Andrea Reece
Recommended for fans of Jenny Nimmo's Charlie Bone series.
Voyage to Magical North Synopsis
Twelve-year-old Brine Seaborne is a girl with a past ...if only she could remember what it is. Found alone in a rowboat as a child, clutching a shard of the rare starshell needed for spell-casting, she's spent every day since housekeeping for an irritable magician and his obnoxious apprentice, Peter.
But everything changes when Brine and Peter accidentally break the magician's starshell and need to flee the island. Lost at sea, they blunder into the path of the legendary pirate ship the Onion. Before you can say 'pieces of eight,' they're up to their necks in the pirates' quest to find Magical North, a place so shrouded in secrets and myth that most people don't even think it exists. If Brine is lucky, she may find out who her parents are and why they sent her out to sea.
And if she's unlucky, everyone on the ship will be eaten by sea monsters. It really could go either way.
Voyage to Magical North Reader Reviews
Kids love to read and so in addition to our Lovereading expert opinion some of our older Lovereading4kids Reader Review Panel were also lucky enough to read and review this title. You can read their full reviews by clicking here.
Brodie Greenslade, age 10 - 'A hilarious and exciting story about a girl called Brine who goes on an unexpected journey and has lots of adventures on the way! It was SO epic it was almost like superglue - I couldn't put it down!'
Ethan Watkin, age 8 - 'It's a funny adventure story so if you like Star Wars but with swords and quests then you'll love this book.'
Oliver Lonsdale, age 8 - 'Interesting story about magic, pirates, and adventure.'
Maya Watson, age 10 - 'I really liked 'The Accidental Pirates Voyage to Magical North' because I found it very funny and full of adventure and surprises.'
Jenna Welch, age 11 - 'I found it really funny and full of wit and the characters are hilarious.'
Sky Preston, age 9 - 'Amazing read! Always made you think what was going to happen next. Catches the reader's imagination.'
Lewis Briggs, age 10 - 'Fun and fascinating, funny and excellent; it is an excellent book. I would recommend it to friends and my sibling and I am really glad I had the opportunity to review this book.'
Connie Peers, age 9 - ' Throughout the book there is enough adventure and pirate frolics to keep even the most sea faring of readers entertained! An excellent book which is suitable for both boy and girl pirates!'
Alex Hall, age 10 - 'It is full of drama and fun...and the way it was written made my imagination expand!'
Lauren Carver, age 10 - 'This book is very funny. It's one of my favourites...BEST BOOK EVER!'
Ross O'Gorman, age 9 '...a brilliant book, packed full of magic, adventure and fun.'
Daniel Bisland, age 9 'If you like pirates, adventure and funny poems, this is the book for you!.. I give it 10/10 .'
Aminah, age 11 - 'The Accidental Pirate was a really fun book to read. I enjoyed reading it as well as learning about the characters more and more.'
Beatrice Whithear, age 9 - 'A fantastic adventure...I found the book really fast paced and I couldn't wait to read the next chapter. I would give this book 9 out of 10.'
Erica Motoc, age 10 - 'A great time occupier and bursting with adventure book that makes a great summer holiday read! This book is very exciting and adventurous from the start.'
Jasmine Harris-Hart, age 14 - 'A magical, funny and exciting pirate adventure full of battles, storms and unusual creatures.'
Voyage to Magical North Press Reviews
Full of adventure, this is one book you won't be able to put down. The Week Junior
Unmissable entertainment for young adventurers... Lancashire Evening Post
If you loved this, you might like these...