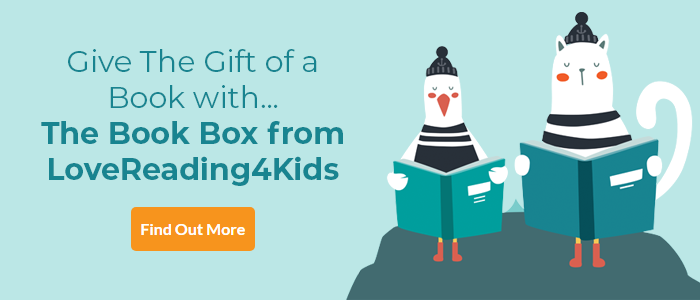 As I Descended Review
One of our Books of the Year 2016 | September 2016 Book of the Month
In a Nutshell: Deadly Ambition | Scheming with Spirits | Descent into Darkness
Thrilling, chilling, supernaturally-charged retelling of Macbeth set in a prestigious southern state high school.
While Lily can't wait to try out her antique Ouija board, her girlfriend Maria is less keen. She has history when it comes to the spirit world. But it's been a while since she's tried to talk to them so "maybe they'd forgotten her," she hopes. While Lily and Maria are engrossed in the proceedings, their friend Brandon translates the Ouija messages from Spanish and Latin, one of which mentions their prestigious college's Cawdor Kingsley Prize, which everyone is certain will be awarded to gorgeous golden girl, Delilah, with Maria, as usual, coming second, always the princess to Delilah's queen. The Ouija's messages are disturbingly ominous. "That which is second shall be first," it spells.
It turns out that Lily had hoped the Ouija board would spur Maria into believing that it was her destiny to come first and win the prize. She's set on going to Stanford University and is desperate for Maria to go there too, but the only way she's guaranteed a place is if she wins the prize. While the message has got under Maria's skin, when Lily concocts a plan to ensure she wins it, she doesn't want to go through with it. "It isn't right," she says, but Lily urges her on, like Lady Macbeth coaxing her husband. It's not fair that Maria's talents and efforts aren't being recognised, and besides, Lily reasons, "this is what the spirits said would happen anyway, right?" So Maria agrees. But soon there's no going back and Maria descends down a deadly, dark path, dragging her friends and peers with her.
This really is an inspired idea - Macbeth converts so well to this exclusive high school setting - and I especially loved the La Llorona strands, the Weeping Woman ghost of Mexican myth whose eerie influence has spread throughout Hispanic culture. This super-smart Shakespearean adaptation is a read-in-one-sitting page-turner. ~ Joanne Owen
Robin Talley's new novel Our Own Private Universe will be published on 9th February 2017 - it has been selected by the Lovereading editorial team and a review and extract will be available to view from early February.
As I Descended Synopsis
Maria Lyon and Lily Boiten are their school's ultimate power couple-but one thing stands between them and their perfect future: campus superstar Delilah Dufrey. Golden child Delilah is a legend at exclusive Acheron Academy, and the presumptive winner of the distinguished Cawdor Kingsley Prize. But Delilah doesn't know that Lily and Maria are willing to do anything-absolutely anything-to unseat Delilah for the scholarship. After all, it would lock in Maria's attendance at Stanford-and assure her and Lily four more years in a shared dorm room. Together, Maria and Lily harness the dark power long rumored to be present on the former plantation that houses their school. But when feuds turn to fatalities, and madness begins to blur the distinction between what's real and what's imagined, the girls must attempt to put a stop to the chilling series of events they've accidentally set in motion.
As I Descended Reader Reviews
Teens and YA's love to read and so in addition to our Lovereading expert opinion some of our Lovereading4kids Reader Review Panel were also lucky enough to read and review this title. You can read their full reviews by clicking here.
Humaira Kauser - 'this book is genuinely one of the best books I have read; nothing can compete (and lately I have been reading a LOT of books)'
Izzy Read - 'A perfect mixture of new and old...addressing slavery and racism while doing justice to the Shakespeare original...This novel is out of my dreams; a modern retelling of Macbeth'
Eloise Mae Clarkson - 'Personally I didn't really enjoy this book because certain parts of it were creepy and too real. But I'm sure other people will like it but it just wasn't for me.'
Celeste Phelan, age 14 - 'An interesting novel that transports you to a place where the paranormal and unnatural reign.'
Sarah Murray, age 18- 'I am not one to read spooky books typically however this book got me hooked and I couldn't put it down.'
Amelia Corrick-Gough, age 14 - 'How do I put my love for Robin Talley into words? This book was an amazing retelling of Macbeth, and the story sucked me in and held me there until I finished the last word on the last page.'
Elle Harding, age 14 - 'A very highly recommended book, a real good page turner that you will not want to put down.'
Jodi Coffman, age 14 - 'I really enjoyed this new twist on the classic story Macbeth and recommend it to anyone who wants a unique and interesting book to read.'
Georgia Walters - 'Robin Talley does an excellent job of writing a fantastic, classic-feeling horror story, that still doesn't feel cheesy or cliche at all. Overall, I highly recommend As I Descended - it ticks all the boxes for me.'
Jenny Duffy, age 23 - 'A clever reworking of the play – using the power structures of the school, the spirits as the witches – but readers with no knowledge of Macbeth could enjoy it as a brilliant book in its own right.'
Cesca Anderson, age 14 - 'As I Descended is one of the most intense books I have ever read. Robin Talley manages to create a book with both a gripping storyline and a few funny moments, but with an underlying darkness throughout.'
As I Descended Press Reviews
Praise for As I Descended;
... A devastating marriage of the stunningly unexpected with the maddeningly inevitable. This adaptation s bewitching intrigues and enthralling deceptions will whet the daggers of any reader s mind. --Kirkus Reviews (starred review)
Praise for Robin Talley;
'The main characters are terrific in what is a moving YA novel. And an important one' – The Daily Telegraph
'This is so thought-provoking it almost hurts to read it, yet every word is needed, is necessary and consequently this is a novel that lingers long after you've finished it' – Lovereading
'This is an emotional and compelling read that I did not want to put down. It is […]beautifully written and the tension just simmers on the pages' – Bookbabblers
'This book packs a very powerful punch' – Historical Novel Society
'With great characterisation, tough issues covered, and a plot which had me guessing right up until the last pages, this is a must-read. Massively recommended!' – The Bookbag
'This exceptional novel of first love and sexual awakenings is set against a backdrop of shocking racism and prejudice. It is incredibly well written as the tense, riveting story seamlessly combines fiction with historical fact' – Booktrust
'Every now and then a Young Adult book comes along that I want to push into every reader's hands both young and old and Lies We Tell Ourselves is that book for 2014' – Jess Hearts Books
'Talley has mixed two controversial topics together to create a firecracker of a story' – Cheryl M-M's Book Blog
If you loved this, you might like these...