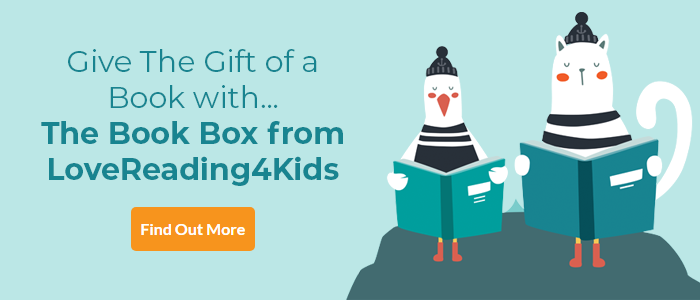 LoveReading View on The Witch's Vacuum Cleaner And Other Stories
In a nutshell: inventive | readable | hilarious | This collection of 14 rip-roaringly funny stories is a great way to introduce children to Terry Pratchett – indeed, each story is just the right length for bedtime reading – but will have appeal to his existing fans too or, as he wrote in the introduction, to anyone with an imagination. The stories were written when he was a young man working as a junior reporter on a local paper, but the hallmarks of the style that make him one of the most-enjoyed authors of our times are already clear, notably sublimely fantastic and funny set ups, that familiar author voice commenting via footnotes, and some canny, underplayed moral commentary. Highlights include an unusual afternoon in Blackbury, and repeat visits to the town of Llandanffwnfafegettupagogo! Illustrations by Mark Beech capture the silliness and fun. ~ Andrea Reece
The Witch's Vacuum Cleaner And Other Stories Synopsis
Poor Mr Swimble is having a bad day.
Rabbits are bouncing out of his hat, pigeons are flying out of his jacket and every time he points his finger, something magically appears – cheese sandwiches, socks . . . even a small yellow elephant on wheels!
It's becoming a real nuisance – and he's allergic to rabbits. His friends at the Magic Rectangle can't help, but the mysterious vacuum cleaner he saw that morning may have something to do with it . . .
Fourteen fantastically funny stories from master storyteller Sir Terry Pratchett, full of food fights, pirates, wizards and crooks!
The Witch's Vacuum Cleaner And Other Stories Press Reviews
Praise for Other Titles by this Author
'Funny, action-packed . . . a rip-roaring read.' - The Sun
'Full of [Pratchett's] burgeoning wit and wordplay . . . A delightful romp.' - Sunday Times
'A splendid collection . . . rumbustious, irreverent and hilarious.' - Booktrust
Praise for Dragons at Crumbling Castle: 'A good choice for the chapter-book set, this is highly recommended for reading aloud to younger children as well . . . Pratchett's vast, allages fan base will be intrigued by these early offerings, while their accessibility and skillful storytelling will pull in young newcomers to the masterful author's work.' - Booklist
If you loved this, you might like these...