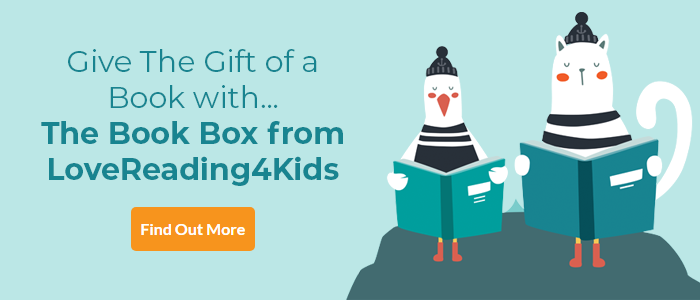 LoveReading View on Dragons at Crumbling Castle And Other Stories
Dragons have invaded Crumbling Castle, and all of King Arthur's knights are either on holiday or visiting their grannies. It's a disaster! Luckily, there's a spare suit of armour and a very small boy called Ralph who's willing to fill it. Together with Fortnight the Friday knight and Fossfiddle the wizard, Ralph sets out to defeat the fearsome fire-breathers. But there's a teeny weeny surprise in store . . .
Fourteen fantastically funny stories from master storyteller Sir Terry Pratchett, full of time travel and tortoises, monsters and mayhem!
Dragons at Crumbling Castle And Other Stories Synopsis
Focus on a planet revolving in space ...
Focus in on a small country in the northern hemisphere - Great Britain.
Closer, closer ...and on the western edge of London you can see the county of Buckinghamshire. Small villages and winding country roads.
And if you could go back in time to the mid nineteen-sixties, you might spot a young lad on a motorbike coming down one such lane, notebook and pen in his jacket pocket. This is me. A junior reporter for the Bucks Free Press, where I began writing stories for young readers that were published every week in the newspaper.
The stories in this collection are a selection of those. There are wizards and mayors, carpet people and a monster in a lake, along with plenty of pointy hats. And some of these stories even spawned my later novels.
The deluxe slipcase edition is fully illustrated and includes: special foreword by Terry Pratchett; two bonus stories; critical commentaries to accompany each story; limited-edition colour print; and, additional content.
'So funny I dropped my spoon laughing!' – King Arthur
Dragons at Crumbling Castle And Other Stories Press Reviews
Funny, action-packed ... a rip-roaring read. The Sun
Full of [Pratchett's] burgeoning wit and wordplay ... A delightful romp. Sunday Times
A splendid collection ... rumbustious, irreverent and hilarious. Booktrust
A good choice for the chapter-book set, this is highly recommended for reading aloud to younger children as well ... Pratchett's vast, all-ages fan base will be intrigued by these early offerings, while their accessibility and skillful storytelling will pull in young newcomers to the masterful author's work. Booklist
Charming and funny ... Accompanied by Beech's wiry Quentin Blake-like illustrations, as well as numerous typographical flourishes, this volume will please both its intended audience and older Pratchett completists. Publishers Weekly
If you loved this, you might like these...