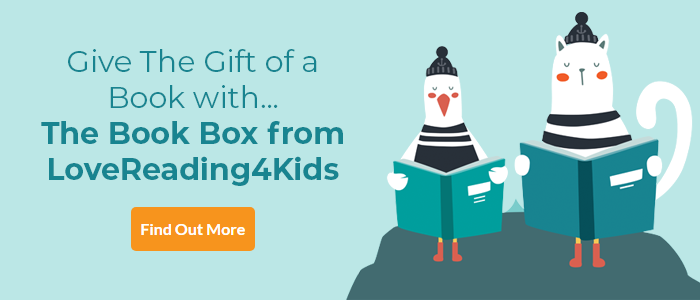 The Secret of Nightingale Wood Review
One of our Books of the Year 2016 | October 2016 Debut of the Month Debut author Lucy Strange tells a touching story, rich in atmosphere and with a strong historical background capturing a young girl's need for courage and her way of finding it. Henry's (short for Henrietta) life is turned upside down following the death of her brother. Following a move to the country, Henry finds herself almost alone; her despairing father disappears on a work trip while her mother takes to her bed and becomes a prisoner of the doctor. Henry finds help and friendship from Moth, the mysterious woman who lives in the woods. Together, they refashion Henry's life and she begins to heal. ~ Julia Eccleshare
A Piece of Passion from Barry Cunningham, Publisher 'I have always found friends in books: fictional characters were the best company for a lonely little boy beset by illness and big sisters! So it was with huge enthusiasm that I read Lucy Strange's haunting tale of a terrific girl called Henry who draws inspiration, wonder and strength from books. Henry's bravery in the face of terrible risks kept me racing to the very last page of this beautiful and mesmerizing novel. Set over a long, dreamy summer, The Secret of Nightingale Wood already enchants like a true classic.'
The Secret of Nightingale Wood Synopsis
From debut novelist Lucy Strange comes The Secret of Nightingale Wood, the beautifully told and haunting tale of twelve-year-old Henry. In the midst of a terrible tragedy, Henry and her family move to the stunning Hope House to begin anew – but as her happy home life begins to unravel, Henry finds herself drawn to the dark and mysterious wood in the grounds, where she discovers the enigmatic Moth …
1919. Henry moves to the countryside with her family, scarred by her brother's untimely death. All alone, with only stories for company, Henry discovers that Hope House is full of strange secrets: a forgotten attic, ghostly figures, mysterious firelight that flickers in the trees beyond the garden. Her only friends are characters from her favourite books - until, one day, she wanders into the woods and meets Moth, a striking witch-like woman. Together they form a bond that could help Henry save her family and overcome her grief.
The Secret of Nightingale Wood Reader Reviews
Kids love to read and so in addition to our Lovereading expert opinion some of our Lovereading4kids Reader Review Panel were also lucky enough to read and review this title. You can read their full reviews by clicking here.
Alexander Bisland age 11 - 'I recommend this book to age 10+ readers who like suspense and mystery and a bit of magic. I give it 10/10.'

Judith, age 11 - 'This book is absolutely stunning but beware it's not for the faint of heart.'

Mia Goodman, age 10 - 'I would recommend this book to anyone aged 9+ who enjoys reading books on adventures, mysteries, secrets and mysterious characters.'

Bella Perez, age 11 - 'I couldn't put it down for one second.'
Rose Spear, age 11 - 'adventure and excitement. This story has a great ending and is an amazing book.'
Matilda Greenacre, age 10 - 'An amazing book that tells a strong story.'
Alex, age 10 - 'The book is set just after WW1, so the story is full of interesting historical details.'
Maya Watson, age 10 - 'I loved this book as it made me want to find out what would happen next and I think I identified with Henry as I am a young girl who loves books too. I loved the themes of friendship and fairy tales.'
Mariyya Khan, age 9 - 'I enjoyed reading this book. It's awesome. A really adventurous storyline.'
Jessica Cobbin, age 9 - 'It's an exciting story and you will want to read it quickly to find out what happens to Henry.'
If you loved this, you might like these...