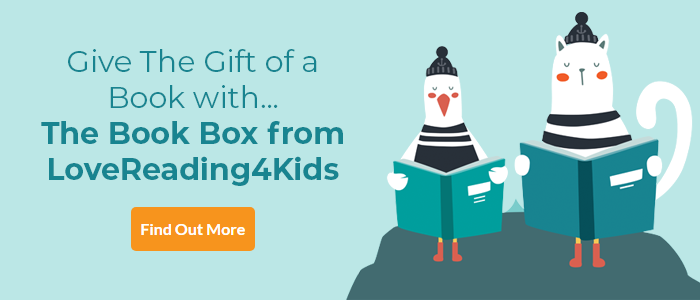 The Secret Horses of Briar Hill Review
The story of a young girl in a sanatorium and the magical winged horses that only she can see, this is beautifully written, beautifully illustrated, a book that will move all who read it and leave a lasting impression on many. Emmaline is sick with what she calls the 'stillwaters', and traumatised too by a terrible event in her past, though this is wartime and her story is not unusual. The adults around her are kind, but her real solace comes from the winged horses she sees in mirrors. When she finds one wounded she determines to save it and, instructed by the mysterious Horse Lord, brings colour into the grey sanatorium. Emmaline is a heroine in the tradition of Mary Lennox, or David Almond's Mina, an extraordinary, vital character with a vision that transcends her surroundings. ~ Andrea Reece
The Secret Horses of Briar Hill Synopsis
December 1941. Britain is at war. Emmaline has been evacuated away from the bombs to Briar Hill Hospital in Shropshire. When she gets there she discovers a secret. It's not to be shared, not to be told to anyone, even her friend Anna. But she'll tell you. This is Emmaline's secret. There are winged horses that live in the mirrors of Briar Hill.
Exquisitely illustrated by Levi Pinfold, winner of the Kate Greenaway Medal, The Secret Horses of Briar Hill has all the makings of a modern classic.
The Secret Horses of Briar Hill Reader Reviews
Kids love to read and so in addition to the review by one of the Lovereading4kids editorial experts some of our Lovereading4kids Reader Review Panel members were also lucky enough to read and review this title. You can read their full reviews by clicking here.
Isabella Campbell, age 11 - 'a gorgeous and moving story about Emmaline who is evacuated to Briar Hill Hospital during World War Two. Upon her arrival, she discovers a magical thing: living in the world beyond the mirrors, there are winged horses.'
Sidney Greenslade, age 12 - 'A stunningly illustrated and powerful story about imagination, adventure, bravery and hope.'
Daniel Harrison, age 10 - 'I think other boys and girls should read the book because it is exciting and sad at the same time. It's a really good book. 10 out of 10!'
Bethany Urquhart, age 10 - 'The illustrations of the book are fabulous and lifelike with equally amazing writing to match.'
Brodie Greenslade, age 10 - 'The Secret Horses of Briar Hill is an exciting and unusual tale about a girl who finds adventure in the unlikeliest of places.'
Alex Bateman age 11 - 'The illustrations are exquisite and I personally believe that they are so good that the book will win awards for them! I seriously believe this book is absolutely super.'
Daisey Harding, age 10 - 'The Secret Horses of Briar Hill is an amazing book.'
Felicity Wilcox, age 13 - 'Great and Beautifully realistic illustrations. Likeable main character.'
Lauren Evans, age 10 - 'I loved reading this...It was a thrilling and moving novel.'
The Secret Horses of Briar Hill Press Reviews
A book about finding hope and beauty in the darkest of places, with exquisite, powerful illustrations from Pinfold. The Bookseller



If you loved this, you might like these...