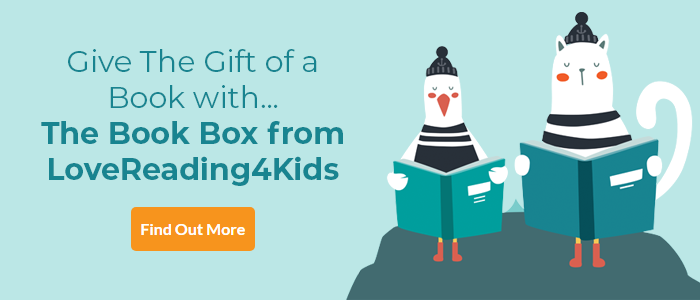 Harry Potter and the Chamber of Secrets Review
Prepare to be spellbound by Jim Kay's dazzling full-colour illustrations in this stunning new edition of J.K. Rowling's Harry Potter and the Chamber of Secrets.
Breathtaking scenes, dark themes and unforgettable characters - including Dobby and Gilderoy Lockhart - await inside this fully illustrated edition. With paint, pencil and pixels, award-winning illustrator Jim Kay conjures the wizarding world as we have never seen it before. Fizzing with magic and brimming with humour, this inspired reimagining will captivate fans and new readers alike, as Harry and his friends, now in their second year at Hogwarts School of Witchcraft and Wizardry, seek out a legendary chamber and the deadly secret that lies at its heart ...
The finish to this hardback edition will include a ribbon marker, head and tail bands, illustrated endpapers and over 115 colour images. Surely a must have for any Harry Potter collection.
Take a peak at Jim Kay's illustrations of Rubeus Hagrid, Hermione Granger, Draco Malfoy and Ron Weasley click here!
Of Harry Potter and the Philosopher's Stone, Jim Kay said "To be given the opportunity to design the characters, the clothing, the architecture and landscapes to possibly the most expansive fantasy world in children's literature, well let's just say I'm extremely excited about it. The story is everything, and so I want to bring what I can to really show the depth of Rowling's stories, to their best."
Harry Potter and the Chamber of Secrets Synopsis
Jim Kay has been utterly absorbed by the task of illustrating the Harry Potter books. Every image was cross-referenced not only with the seven Harry Potter novels, but also Rowling's other books about the Harry Potter world. For example, one spread in The Philosopher's Stone shows the anatomy of a troll which uses information from Fantastic Beasts and Where to Find Them.

When drawing Harry, he imagined a "Blitz kid, a scrappy, energetic character", but Kay couldn't quite pin him down until he spotted a boy on the Tube in London. "I asked his mum if I could draw him and gave her my card. I got half an hour of photographing him¬—but I couldn't tell him he was going to be Harry Potter."

Kay's inspiration for Hermione came from his niece, who "just is Hermione, especially in the way she moves", and he based his image of Dumbledore on an illustrator friend of his, although he has declined to reveal who that person is.

Kay said that as far as he knows, Harry Potter author J K Rowling has not requested any changes. "She is amazing, she just lets you reinvent things," he said. "I got a letter from her saying how much she liked it and it was the nicest letter I've ever had. It took me six months to get up the courage to write back."
The illustrated edition will be published in more than 21 languages around the world.
A world of magical adventure awaits! Visit Bloomsbury's Harry Potter website for magical downloads, games, videos, and more Harry Potter fun!
Harry Potter and the Chamber of Secrets Press Reviews
Seeing Jim Kay's illustrations moved me profoundly. I love his interpretation of Harry Potter's world, and I feel honoured and grateful that he has lent his talent to it J.K. Rowling
Kay's illustrated edition of Harry Potter and the Philosopher's Stone is a triumph - a book so alive it seems to jump, explode and slither out of your hands as you read Telegraph
It is stunning ... with full colour illustrations throughout from Greenaway Medal winner Kay, who breathes incredible life into these much loved characters and locations, staying faithful to Rowling's vision but revitalising the story for a new generation Bookseller



If you loved this, you might like these...