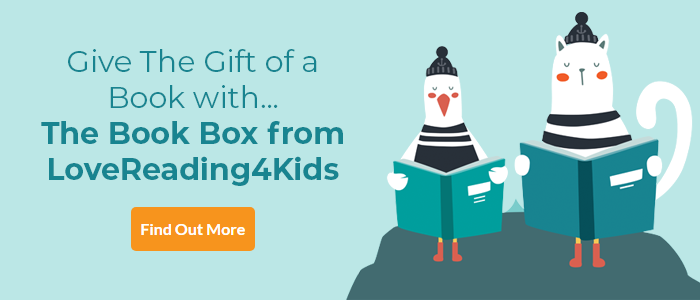 LoveReading View on Salt to the Sea
A gruelling story of survival, friendship and tragedy impeccably told - you will exult and cry with the characters
Winner of the CILIP Carnegie Medal 2017 | Longlisted for the UKLA 2017 Book Award
It's early 1945 and a group of people trek across Germany, bound together by their desperation to reach the ship that can take them away from the war-ravaged land. This inspirational novel is based on a true story from the Second World War.
On winning the CILIP Carnegie Medal Ruta Sepetys commented: "As a writer, I am drawn to underrepresented stories and history in hiding. I spend a lot of time pondering the question – why do some parts of history penetrate our collective consciousness while others remain hidden? When I began work on the novel years ago, I had no way of knowing that when it was published, we would be amidst a refugee crisis. Then and now, my thoughts return to the children." She added: "History allows us to examine decisions. Yes, history can be full of sadness and pain but it also shines light on hope, freedom, courage and the miraculous nature of the human spirit. History divided us, but through reading we are united in study and remembrance. That is the power of books."
Salt to the Sea Synopsis
Four young people, each haunted by their own dark secret, narrate their unforgettable stories. Fans of The Book Thief or Helen Dunmore's The Siege will be totally absorbed.
When the German ship the Wilhelm Gustloff was sunk in port in early 1945 it had over 9000 civilian refugees, including children, on board. Nearly all were drowned. Ruta Sepetys, acclaimed author of Between Shades of Grey, brilliantly imagines their story.
Salt to the Sea Press Reviews
Ruta Sepetys is a master of historical fiction. In Salt to the Sea, the hard truths of her herculean research are tempered with effortless, intimate storytelling, as her warm and human characters breathe new life into one of the world's most terrible and neglected tragedies. -- Elizabeth Wein
A rich, page-turning story that brings to vivid life a terrifying-and little-known-moment in World War II history. -- Steve Sheinkin



If you loved this, you might like these...